Founder & CEO
Or Shani
Founder & CEO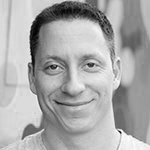 Or Shani is founder and CEO of Albert Technologies, makers of Albert, the first-ever artificial intelligence platform that plugs into a digital marketer's existing tech stack and operates it.
Or and a team of 80 data scientists, engineers, and mathematicians spent eight years reverse-engineering human logic and intuition to unravel the conscious and subconscious decisions humans make throughout multi-channel digital marketing campaigns. A collection of over 200 intelligent skills working in concert, Albert processes and analyzes audience and tactic data at scale, autonomously allocating, optimizing and evolving campaigns across paid search, social and programmatic channels.
Or took Albert Technologies (formerly Adgorithms), public in 2015, raising $42 million on the London Stock Exchange. In 2016, Albert Technologies (then Adgorithms), ranked #98 on Deloitte's Technology Fast 500—a list of the country's fastest-growing companies—with an annual growth rate of 992%. Albert Technologies attributes its growth to overwhelming demand for Albert and the platform's ability to alleviate legacy data and technology complexities for top brands.
Harley-Davidson, for example, announced in 2016 that it credits 40% of its New York City sales to Albert, which subsequently spurred further adoption by a number of its U.S. and global franchises. In 2017, lingerie retailer Cosabella completely replaced its digital agencies with AI after its drastic uplift in sales with Albert. And iconic global jeans designer EVISU recently revealed that Albert increased its digital sales ROI by 500% through its year-long, fully automated digital efforts in the U.S., UK, Canada Australia, and Singapore.
Or Shani is a member of the Forbes Technology Council and the Young Presidents Organization (YPO). In 2017, Or was a finalist in the EY Entrepreneur Awards, named an "Innovator of the Year" by the prestigious Stevie Awards and "Most Innovative CEO" by CEO World. Or regularly contributes to publications, including Forbes, VentureBeat, Wired, AdExchanger, MarTech Today, CMO.com, Marketing Land, and others.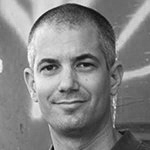 Or Russo is the General Manager of Albert. Or splits his time developing algorithmic research across R&D & Product while managing all departments to orchestrate the big-picture vision for the company. Or joined the company in 2012, in its very early stage, inspired by the vision to develop machine learning solutions, as well as the opportunity to build a great team.
Prior to his work with Albert, Or spent more than a decade in the Israeli Airforce, excelling in strategic planning and problem solving for large organizations. In this role, Or was able to experiment with the ability to automate decision making and to deploy data science in order to solve problems and enhance human abilities. He brings this operational expertise to Albert today.  Or's combined passion for the possibilities of machine learning and managing people come together in his role with Albert.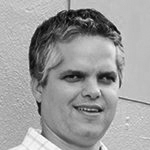 Tomer Naveh, Albert's Chief Technology Officer, has 22 years of experience in software development, including 15 years in consulting and executive management. Prior to his current role, he served as the Head of Innovation at SundaySky, an Israeli company providing automatically generated videos for online businesses and retailers, where he established the company's online advertising offering used by brands such as Office Depot and Lenovo.
Prior to that, Tomer was co-Founder and CEO of Glydo, a startup in the content recommendation space. He was also Vice President of R&D at Onset Technology and MessageVine, and co-owner of Zoop software solutions. Before entering the startup world, he was a member of the Israeli Army Elite Cyber Intelligence Unit. He is an MBA graduate from Indiana University and additionally holds an MSc in Computer Science (Cum Laude) from the Hebrew University of Jerusalem, and a BSc in Mathematics (Cum Laude) and Computer Science (Summa Cum Laude) from Tel-Aviv University.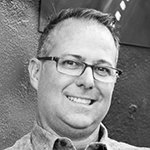 Geoff Farris, CRO of Albert, oversees both new business and account management. Farris has over twenty years of relevant management experience in technology consulting, web 2.0, service-oriented architecture and social media strategies. He comes to Albert Technologies from Sharablee, Inc., where he was CRO. Before Sharablee, Inc., Farris was at Tracx US, Inc., where he served as Executive Vice President and was CRO. Before Tracx, Farris served as Executive Vice President of Sales & Sales Operations at Visible Technologies, Inc.
Before Visible Technologies, Farris was President and Chief Executive Officer of Bueller's, a private investment firm. Before Bueller's, he served as the Regional Vice President for Enterpulse, a national technology-services firm focused on process improvement solutions leveraging portal, content management and BPM technologies within SOA environments. Earlier, he served as Regional Vice President with Groundswell, a national services firm where he played an integral part in the merger between Groundswell and Enterpulse. Farris has also held leadership positions in interactive marketing services firms, Syllogy Partners and e-Media.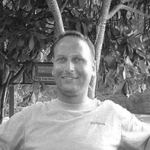 Yoram Freund has significant financial leadership experience within the technology industry. He served as VP Finance at Radware Ltd., a large NASDAQ listed company, for 6 years and had been with Radware Ltd for 17 years.  Among his expertise: M&A, Global Operations, SEC Regulations. Prior to this Yoram worked at KPMG. Yoram is a qualified accountant.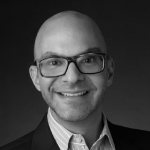 Mark Kirschner, Chief Marketing Officer at Albert.ai, brings proven marketing leadership and innovation with extensive experience as a top executive at notable technology industry leaders. Most recently, as CMO at The Trade Desk, a programmatic demand-side platform and prior to that as CMO at eBay Enterprise, a global provider of marketing technology and agency services, where he led the marketing for a portfolio of businesses, including Magento. Kirschner was also Executive Officer for Global Marketing and Communications across 13 countries at Rakuten Inc, where he was promoted from leading global marketing, product management, and public relations as CMO of Rakuten LinkShare, a performance marketing company.
Kirschner's experience in technology, e-commerce and product management spans technology and media companies including global brands such as Scholastic, Walt Disney Co., MTV/Viacom and NEC. In 2015, he was named to 2015 100 Most Innovative CMOs in the World.
SVP Client Services
Jasmine Presson
SVP Client Services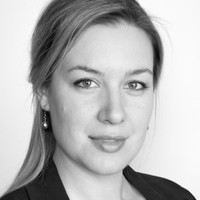 Jasmine Presson leads Albert's Strategic Client Services team supporting the company's enterprise consumer brand and agency clients. Presson has spent nearly two decades transforming market research into insights and strategy for domestic and global brands across hospitality, apparel, CPG, QSR, pharmaceuticals, financial services and adult beverages.
Presson joined Albert after serving nearly five years at MediaCom—most recently as Managing Partner, Strategic Group Account Lead—with previous VP positions at Universal McCann and gfK Custom Research North America.  She brings extensive experience ranging from design and management of large-scale market research initiatives at gfK to deliver brands guidance on everything from price optimization and market positioning to audience and channel identification to building frameworks for determining who and where audiences were globally for brands including Johnson & Johnson, Anheuser Busch, Revlon, Subway and others.
VP R&D
Daled Dotan
VP R&D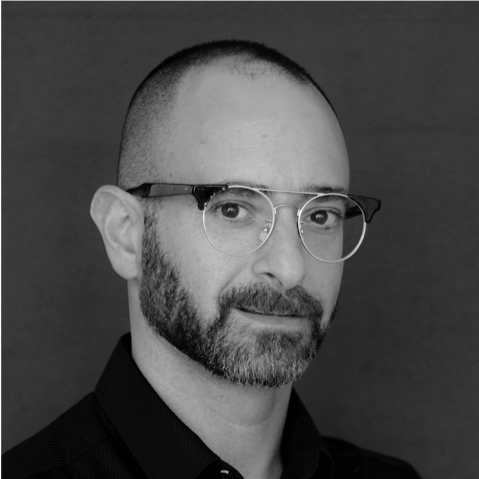 Daled serves as Albert's VP Research & Development, leading the product's software design, development, and technical operations.
Daled has over 24 years' experience in research, product and software development, as well as over 10 years' experience in software production management.  During his first five years with Albert, Daled served as Principal Architect, leading the technical strategy of the product, and managing multiple groups in the fields of data infrastructures, optimization, system architecture, system maintenance, and user experience.
Prior to Albert, Daled co-founded KwazyLABS as VP of Product & Technology, where he spent almost 5 years devising and developing a platform to support unusual gamification of experiences for marketing and entertainment, based on high-end mobile technologies like augmented reality, motion detection and image processing. Before that, Daled worked for over 14 years as a software developer and consultant, leading the tech design and implementation of telephony servers (Verint), video production engines (SundaySky), instant messaging products (MessageVine), and numerous UI/UX projects in security companies (Imperva, Incapsula).
Daled brings training from an elite cyber intelligence unit of the Israeli army, where he served 5 years as a researcher and algorithmic developer. He later worked for over 3 years as a computer science lecturer at the Academic College of Tel Aviv – one of Israel's most prestigious colleges.
VP Solutions
Nir Huberman
VP Solutions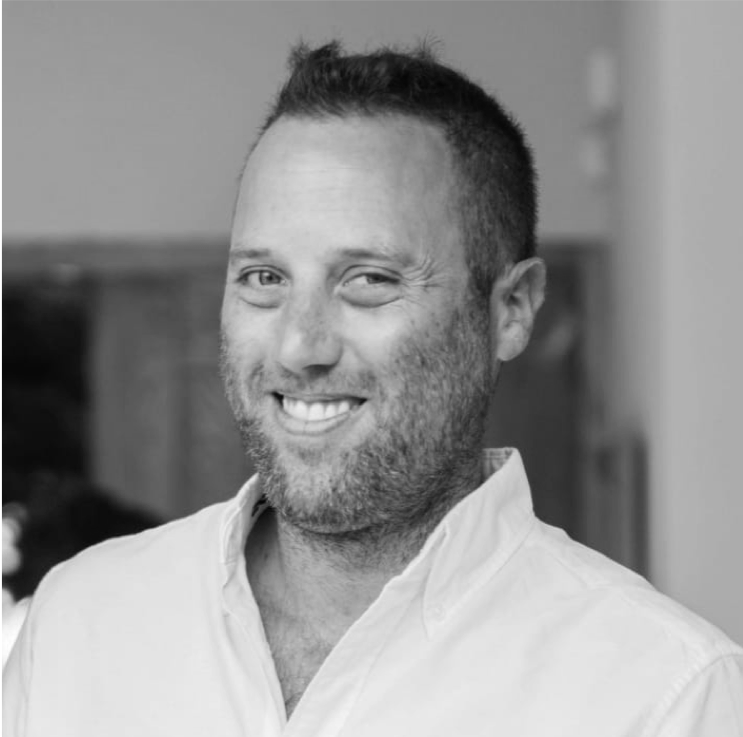 Nir Huberman, VP Product Solutions at Albert, is responsible for making sure Albert solves the problems faced by clients. Nir joined the company early on, in 2011, motivated by the promise of using machine learning to solve the challenges he was facing as an online marketer. During his tenure at Albert, Nir has worked on almost every team in the company, from sales and account management to product and operations.
As a result, he has a uniquely deep understanding of how the platform can be harnessed to solve unusual and complicated problems on an ongoing basis. Nir leverages his knowledge of the paid digital marketing landscape to bridge the gap between clients, operations, and R&D. Prior to his work with Albert, Nir co-founded an online marketing company. Before that, he held various marketing and product management roles in search, display and social.
VP Operations
Noa Segall
VP Operations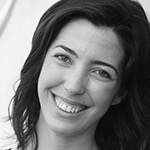 Noa Segall is Albert's VP Operations, leading the technical deployment of all client accounts.
Noa has held increasingly responsible roles since she joined Albert in 2013 as an optimization manager. In 2014 she was promoted to run Albert's Search and Programmatic Data Research team.  At the beginning of 2019, she created the company's Operations Department and is now responsible for all client integration and configuration processes.
Prior to Albert, Noa worked at IBM's Global Technology Unit and at PrimeSense on the Operations Team. Her experience also includes service as an officer in an elite intelligence unit of the Israeli army. Noa has a degree in Statistics & Biology from Tel-Aviv University.