08/22
2019
New Tenets of Digital Marketing: #3 Unlocking Cross-Platform Insights
08/22/2019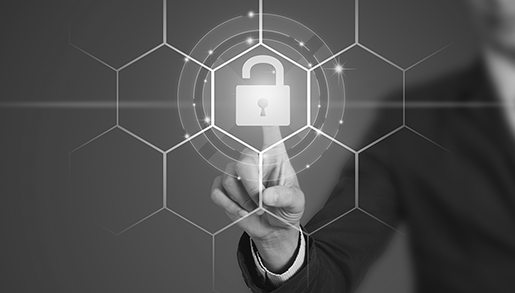 This post is the third tenet in our series The New Tenets of Digital Marketing.
The emergence of digital channels, the development of advertising technology, and the evolving role of data have changed the marketers' playbook. At Albert, we set out to define the new tenets of digital marketing in order to help guide marketers across this developing landscape.
In the first tenet, we addressed the key marketing roles that CMOs need to retain and develop in order to thrive. In the second tenet, we looked at how marketers need to think about data and technology in order to deliver across an increasingly complex and divergent customer journey. In our third and final tenet, we'll look at how marketers are leveraging new, autonomous technologies in order to overcome the challenges and silos endemic to today's advertising ecosystem.
In this post, we'll share three ways we've begun to unlock the potential of AI-insights to improve the customer experience.
Uncovering New Audiences
One of the most difficult challenges for established brands is finding new audiences and tapping into incremental revenue streams. Given the unbounded reach of digital channels, paid advertising provides access to untapped markets, but at what cost?
Historically, attempting to leverage ad spend to uncover new audiences has proven to be both a costly and time-consuming undertaking. Even with new 'look-alike' tools, the process continues to be a resource drain. Marketers spend significant amounts of time manually building out custom audiences across different platforms and considerable spend testing against each audience.
Sophisticated, autonomous solutions are now taking on the heavy lifting – analyzing data, identifying new opportunities, and executing – in a way never before possible. The impact to marketers – new and powerful insights that are changing how marketers identify, connect, and build relationships with their customers.
In a recent engagement, a company that offers gifting experiences in Australia – such as dinner for two with a private chef, or scaling the Sydney bridge – worked with Albert to run targeted ads across global audiences. Leveraging its ability to collect and analyze mass amounts of data and an unbiased, performance-focused approach, Albert located well-converting audiences in the U.S. This was a market the Australia-based company had never considered viable. Albert continued to spend against these new audiences in order to optimize conversions and drive incremental revenue for the company, but the impact of these insights went beyond executing efficient ad spend.
After discovering the new segment – U.S. gifters to Australian recipients – the company's marketing team tailored creative to target and attract the U.S. audiences. Combining the AI-driven insights with the marketers' creativity, the new creative built on the momentum of the spend and the company was able to improve the audiences' customer experience with the brand and drive conversion for the new audience.
Identifying Cross-Sell Opportunities
A deep understanding of the audience and needs is required in order for marketers to deliver more personalized, relevant and impactful customer experiences. Marketers have long looked to data for insights and direction, but, to date, this vision has not played out as hoped. Recently, however, more robust platforms have been able to leverage sophisticated data analytics to uncover new customer insights to inform not just efficient ad spend, but targeting, messaging, and digital marketing efforts.
Running paid advertising for a major department store, Albert discovered that the highest performing segment was young parents. Given that the department store sold products for babies, children, and young adults, this insight did not appear to be particularly revolutionary. However, upon further analyses with the retail merchandising team, the company discovered that these young parents were only buying for themselves at the department store and they were going elsewhere to buy products for their children. This represented a significant upsell opportunity.
In order to capture the full opportunity, the company's marketing team pursued a more holistic marketing approach. They developed a targeted upsell campaign to highlight children's clothing, toys, and other parenting-related products. Beyond targeted ads for this segment, Albert suggested more personalized product recommendations on the company's website, a restructuring of key landing pages to drive awareness of kids' products, and a revamp of the brand's content strategy on organic social to reflect kids' products in key seasonal moments.
The impact went beyond driving conversions from paid advertising and enabled the company's marketing team to build an integrated marketing strategy for this high-value segment.
Informing Product-Market Fit
The market is forever evolving and staying competitive means being connected to a constant stream of new market information. Historically, companies have looked to market research, focus groups, customer surveys, and other time-consuming tools to gather insights on product-market fit. Today marketers are accessing new data insights from autonomous platforms and these insights are providing the ability to drive significant brand transformation.
Working with a major telecom company on their paid digital advertising initiatives, Albert uncovered an interesting data point – 'live advisors' appeared to be one of the most compelling features for the small business owners segment. Intrigued by this insight, the telecom company decided to perform additional market research and through the development of a health brand study and information gathered from on-the-ground salespeople, they confirmed the potential competitive advantage that 'live advisors' represented. In response, the company revamped its product messaging and promoted 'live advisors' as a hero feature, even developing a larger-scale program around this feature to entice first-time customers with a discounted rate.
Taking the insight beyond online initiatives, Albert and the brand team developed the idea to launch pop-up programs in high foot traffic areas in order to provide offer small business owners with free advice on matters inside and outside telecom services. In addition to developing greater brand awareness and consideration for the telecom company, it differentiated the brand from the competition as an on-the-ground and in-the-know small-business telecom provider.
Untapped Potential
The ability for marketers to leverage autonomous AI in order to better identify and understand their audience has profound implications. From uncovering new audiences and revealing brand growth opportunities to empowering marketers with the insights to better understand and deliver on customer needs.
As demonstrated in the case studies above, the progression of autonomous technologies has begun to transform not only the digital advertising landscape but has proven its ability to drive impact in the offline world as well. Pairing autonomous platforms together with human intelligence has enabled marketers to expand their understanding of customer and audience.
We have only just begun to tap into the potential of autonomous technologies and vast, uncharted opportunities are still out there and waiting to be unlocked. As marketers continue to integrate autonomous technologies into their marketing processes and to leverage its apparent limitless ability to produce meaningful insights, we will see marketers' ability to deliver on the customer experience and drive brand affinity improve.
08/06
2019
New Tenets of Digital Marketing: #2 Winning at Every Stage of the Customer Journey
08/06/2019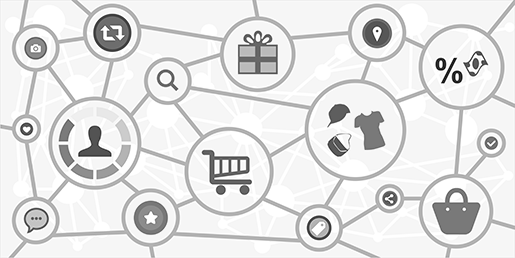 This post is the second tenet in our series The New Tenets of Digital Marketing.
Marketers have long sought to better understand audiences' needs in pursuit of deeper brand affinity and customer connection. And as the customer journey flexes to account for droves of online and offline touchpoints, it has become profoundly more complex for marketers to find, connect and win audiences at each stage of an iterative customer journey. 
Considering offline touchpoints alone – we have struggled to understand the influence of offline media on our customers' behavior and particularly, the impact of offline marketing initiatives on sales – both online and offline sales. The arrival of a digital ecosystem appeared to offer some relief and hope for clarity; the promise of digital ad technology was always that it was trackable and accountable.  However, the reality of digital ecosystems manifested a little differently. As our largest digital channels grew and evolved separately, guided by no unifying principles of measurement, the promise of cross-channel trackability continued to elude marketers. Meaning, understanding our customers' full digital journeys is now a discipline with its own complexity. And marketers, handcuffed by a lack of cross-channel insights, limited resources, and inadequate tools to match the demands of our customers' non-linear and omnichannel journeys, find mastering the customer journey to be a continuing challenge.  Today, new intelligent automation technologies bridge substantial steps toward a solution. Intelligent automation platforms with cross-channel planning and execution capabilities offer holistic, cross-channel insights and most importantly, accelerate the ability to take action on those insights instantaneously. While not solving for walled gardens, these intelligent automation platforms allow marketers to better see the nuances of the online journey and to execute dynamic, personalized strategies effectively across channels. For marketers focused on achieving the optimal customer experience, intelligent automation partners allow them to power a customer-obsessed culture in fruitful ways.
Customer Obsession: Getting It Right
Marketers succeed only when they are able to anticipate customers' needs and deliver along the customer journey when and where customers want them to. To this end, brands today are pursuing a customer-obsessed culture with renewed intensity. But, what does it take to be customer-obsessed?
Forrester defines customer obsession as: "Customer-led, insights-driven, fast, and connected." In unpacking this and thinking about what our marketing teams need to have in order to achieve each, it quickly becomes apparent that customer-obsession requires bandwidth and the ability to track, analyze and execute on audience data at a volume and rate beyond average capability today. It is no surprise that effective customer obsession has been so difficult to achieve thus far.
Marketers will have to tackle a number of challenges in order to deliver on customer obsession, namely, leveraging data to draw meaningful and actionable customer insights, threading those insights through a cumbersome media planning process, and executing across an incongruous landscape. 
Moving Beyond Silos
In the typical media planning process today, marketers divide the customer journey into discrete phases, such as awareness, consideration, and intent. Within each phase, we identify the channels to invest in, targeting tactics to employ, the audiences to prioritize, the formats to use, and the messages to serve for the duration of the campaign. Inevitably, this presents a problem as it is an inflexible and fixed approach to channels and audiences which are by nature dynamic and iterative. Not only is it a labor-intensive strategy, but it is also one that relies on manual execution and thus leaves tremendous value on the table.
This siloed approach not only impedes marketers' ability to make holistic decisions, but it also ignores opportunities to optimize across channels and audience phases. Some campaign management AI vendors have been able to offer minor improvements. For example, some ad tech vendors provide algorithmically driven capabilities to identify and adjust optimal spend for poor and well-performing audiences. However, these kinds of tools either hand off the actual spend adjustments to human teams or remain disconnected from other channels where this same insight could provide an advantage to better connect with audiences at other important touchpoints. On the creative side, some vendors who promise multivariate testing employ algorithms to determine ads that are 'winners and losers,' but are unable to then shift spend to winners in real-time, instead, once again, handing off action for manual execution. 
In order to achieve productive customer obsession, marketers need to move away from siloed channel execution and from relying on human action in order to take advantage of algorithmic learnings. Instead, we will discover the powerful ability of autonomous AI to identify and execute within the flexible and dynamic requirements of today's digital media landscape.
Achieving Fast and Connected
How are customers interacting with the brand on and off-line? How can we create a more cohesive and impactful experience across both? Understanding the customer journey begins with actionable data. To answer these central questions, marketers will need to collect and synthesize data across channels. Today, this is a manual and time-consuming undertaking, but with new advanced technologies, this process can be largely automated.
Machine learning-driven technologies are able to analyze and execute not only across digital channels, but they are able to knock down barriers between the online and offline worlds as well. They can ingest and analyze not only digital advertising data, but also have the ability to collect and integrate data from the off-line world, such as inventory levels, call-center volume, and other supply-side data points. With autonomous AI platforms powering digital activity and informed by inventory levels in real-time, retail organizations can regulate – by geography – the amount of ad spend they place behind key low or high inventory products.
The ability to deliver on customer obsession will require marketers to understand some key truths. First, it requires the acceptance that humans are ill-equipped to predict when and where to meet each audience within their customer journey. Second, it takes the realization that machine-grade algorithmic technologies, and their multivariate testing and predictive modeling abilities, are necessary to meet and match customer needs in every moment.
Marketers will need to step back from channel-specific views and look to cross-channel strategies in order to capture insights and deliver value across the customer journey. Additionally, they will need to leverage more robust technologies, namely, intelligent automation, to achieve faster learning and more-informed execution. Ultimately, it is this improved learning and the ability to take action that will enable marketers to be more thoughtful and effective in their pursuit of customer obsession. 
Read more in our third post of the series – Tenet #3: Unlocking Cross-Platform Insights.