Discover all the latest news about Albert
News

Despite having launched a digital business herself, entrepreneur and Channel Ten Shark Tank star Naomi Simson has had reservations about ploughing all her media spend into the channel alone.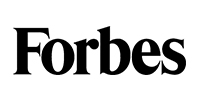 I recently sat on a panel with Amy Hu of H&R Block and Andrea McCullough of Dunkin' Donuts about how machine learning impacts martech. The moderator asked, "Has artificial intelligence actually been achieved, or is what we're seeing in the market right now machine learning?"
Internet Retailer's newest research report includes exclusive rankings, data and analysis of the top e-commerce technology providers to the Top 1000.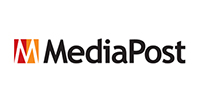 In the 2016 film "Arrival," based on Ted Chiang's excellent novella "Story of Your Life," Amy Adams' character gives a summary definition of what's known in linguistics as the Sapir-Whorf Hypothesis, the theory that "the language you speak determines how you think."
The way you advertise is going to change—dramatically—thanks to artificial intelligence. You can already start to see the transformation happening right now. In fact, modern digital advertising as we know it today wouldn't exist without AI.

Artificial Intelligence (AI) platforms offer marketers a way to automate routine, mundane tasks, allowing them to focus on higher-value work and strategic thinking.

There's a ton of hype out there about artificial intelligence. It's easy to start thinking AI can do everything under the sun. But, while AI is certainly impressive, it's not all magic.

When drawing up its fall campaign, lingerie brand Natori relied on machine learning and artificial intelligence to help it figure out what creative would resonate with audiences.

It's pretty normal these days to spend part of your time contemplating how Artificial Intelligence will impact your industry, your organisation, your role.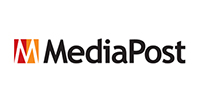 Designer lingerie brand Natori is launching a nationwide campaign that aims to celebrate the diverse backgrounds, ages, body shapes and sizes of its customers.

The complexity and deluge of data that this new normal generates is daunting for humans but generates an ideal environment for a machine to thrive.

Last week I was interviewed about the finale of Shark Tank season four and the journalist said: "Tell me about one of your failures". He was interviewing all five of us from the program — and all of us have had successes and many failures.

Technology in e-commerce is changing the world of online shopping as we know it. While in-person businesses are almost becoming a thing of the past, e-commerce is a major industry. As demands continue to grow, companies need to find new ways to boost the customer experience and provide value.

Marketers always have the same question when it comes to artificial intelligence: "How do I get started with AI?" The best way is to experiment with AI-powered marketing tools.

Australian radio and TV personality Gus Worland has cemented himself as 'Hero Dad' in RedBalloon's latest Father's Day campaign via Ultimate Edge Communications.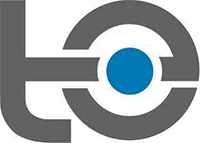 In the hundreds of researcher and executive interviews we've been fortunate enough to conduct in the last three years, few artificial intelligence applications are brought up more than marketing and advertising.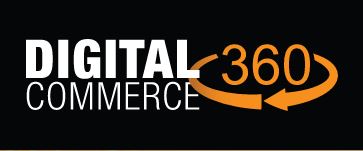 Automate marketing strategies are helping retailers to lower their acquisition costs and to find new messaging that will reach a new audience. But while retail represents 17% of the $13.4 billion in total global marketing automation spend, are spending less one marketing automation than other industries.
This is an exciting time to be building an ecommerce brand. As the director of ecommerce for Natori, a leading fashion brand, I've spent the last several years developing our direct-to-consumer channel.

Artificial Intelligence is turbo-charging the way marketing operates.

t's 2018 and the internet is everywhere. Everyone uses it for virtually all of their information gathering, money management and even shopping. This means that getting a piece of the action is big business, and the industry is young enough that new players can make a big splash.

In the next decade, the retailing industry will experience rapid and continuous change and disruption, largely driven by advancements in technology. This will undoubtedly transform the way everyday consumers shop and make their experiences more personalised and unique.
Business success demands a balanced approach when it comes to decision making – objective analysis and subjective experience. Artificial intelligence (AI) is one of the hottest tools to improve the scale and quality of our data analysis, but research from Albert Technologies has shed light on what tasks marketers are having difficulty letting go of.

Or Shani, co-founder and CEO of media-buying automation platform Albert, explains why marketers should see artificial intelligence as a friend rather than a foe.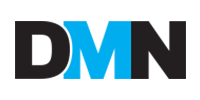 Every problem begins with a red flag. That loyal customer isn't buying as much anymore. Companies used to depend on marketers "knowing the customer" to notice those signals.

The standards for advertising performance benchmarks are getting higher and higher, forcing many marketers to reconsider how they measure their online efforts.

AI is quickly taking over a variety of jobs and tasks, and thanks to Albert Technologies we now have access to AI automated marketing campaigns.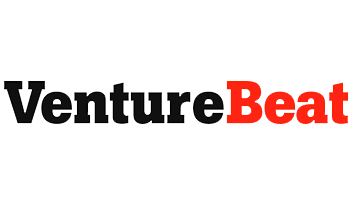 In case you missed the memo, artificial intelligence (AI) is now encroaching upon just about every facet of our lives, from recruitment and cybersecurity to ecommerce and even reputation management.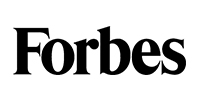 The Fourth Industrial Revolution, or Industry 4.0, where advanced digital technologies such as artificial intelligence, robotics, machine learning and the internet of things interact with the physical world and will impact our daily lives, how we relate to one another and how we work, has the world's top executives and companies preparing for the changes that the revolution will create.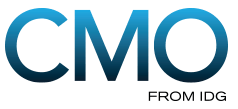 Discussion of the use of artificial intelligence in the workplace today inevitably leads to questions about the role it will play – and what might happen to those people who previously performed those roles.

If you told Naomi Simson five years ago that today she would be back as a chief marketing officer in her business, she'd have been amused but not surprised. Simson has always been way ahead of the curve, starting her online experience company Red Balloon from home in 2001 when people barely knew what the internet was.

Paid search won't last forever. And even though it's the backbone of my own business, I can honestly say I'm glad. That's because, as with any tech-driven industry, it means something even better will have replaced it.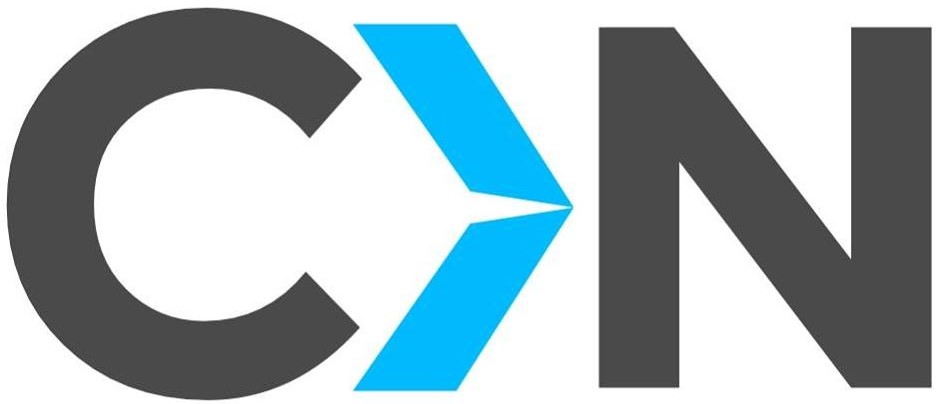 CommerceNext is excited to announce The Nexty's, a new award program that will identify and reward the best marketing performances among retail and e-commerce professionals.

By implementing unified enterprise systems for greater inventory visibility, wrangling algorithms in service of gathering business intelligence and offering personalization, eliminating time and waste by using 3D in design and development,

The beauty of artificial intelligence (AI) is its capacity to release marketers from the heavy burden of manual execution. Freeing them up to ideate, create and tell brand stories that truly engage their customers.

Do you have a robot as a colleague? The reality is that, in the near future, we will all be answering 'yes' to this question. Regardless of our industry or role, we should expect to be working alongside machines and in more automated workplaces.

The era of graphs and spreadsheets as a way of thinking about analytics is beginning to approach its end. Predictive analytics, along with associated artificial intelligence (AI) and machine learning technologies, are changing the way in which we deal with data.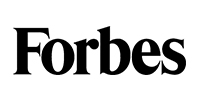 As recently as a few years ago, the artificial intelligence industry was a backwater. There were few players in the game, making it feel as if artificial intelligence (AI) was contained -- limited to autonomous car prototypes that only operated on closed tracks and inside Watson, the IBM program that beat trivia champion Ken Jennings in Jeopardy.

Customer behavior is constantly changing and leveraging new technologies and insights is the only way to keep up.

Artificial Intelligence can translate data into action and refine many aspects of e-commerce interactions. But it is still early days for the technology.

With 1.6 billion websites out there, 10,000 new sites every hour, and more than 70 million business pages on Facebook, just how do you cut through the clutter to find your customers?

Despite the emergence of chat apps and social media over the past decades, email has continued to thrive. A 2017 study from Radicati marketing research claimed that email accounts were expected to reach 4,920 million by the end of 2017, a number that has not changed much since 2013, and that about 100 billion business emails are sent daily.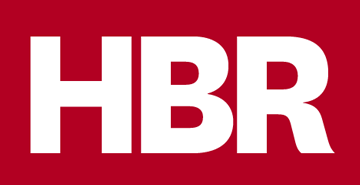 When Naomi Simson founded RedBalloon, an online gift retailer that sells personal experiences, she was pioneering the category in Australia. With a $25,000 personal investment and a small office in her home, she began aggregating sales leads and aggressively acquiring customers through very traditional marketing means — like yellow page advertisements.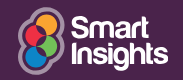 In our infographic reviewing the applications of AI in marketing, we explore 15 different applications of Artificial Intelligence (AI) across the customer lifecycle from media buying to marketing automation and chatbots.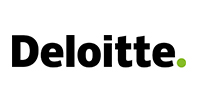 While many see emerging technologies as a threat to human served jobs, businesses have seen the implementation of advanced tech systems work in complement to human workers and improve overall business processes.

Isn't it an all-time wish for every company to see through the minds of their customers and find out their preferences? Only if there were a realistic way to do that!

Monopolies, duopolies, oligopolies are all words that mean the customer is unlikely to be receiving optimal value. These are words that we are well used to in Australia with our small population base across a vast country. Four banks, two supermarkets, two airlines … the list goes on.

CMOs in the US will spend over $122 billion on investments in marketing technology (martech) and services by 2022 from $90 billion today. Between CMO and CIOs — who should run marketing technology budgets?

Too often, ABM and demand generation are not used well together. But Metadata.io is determined to change that, with an AI-powered ABM tool designed to aid marketers by automating buyer profiling, lead generation and more.

Martech and AI are increasingly becoming essential tools in every marketer's arsenal, helping them reach prospects in new ways and more efficiently harness the power of data.

Fashion brand Natori deployed Albert, an artificial intelligence (AI) platform that drives autonomous digital marketing campaigns, to drive a 76% surge in social media revenue in six months,

Artificial intelligence (AI) has already become highly disruptive, with technology directly impacting almost every domain of industry. Here are a just a few examples of the pervasive usage of artificial intelligence in our modern business ecosystems:

AI is powering marketing automation tools to improve your marketing strategies. AI-powered marketing automation tools are available for every industry and can improve your marketing efforts and drastically increase your company's ROI.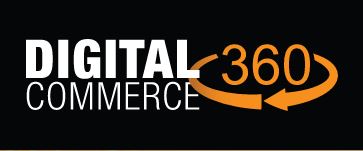 Natori hits a 7-1 return on ad spend with artificial intelligence marketing platform Albert, which adjusts social media ad content and format based on which ads convert the best.

We trust you've had a suitably enjoyable week, especially those in the UK enjoying the hot weather. Let's journey back and look at some of the digital marketing stats you might have missed.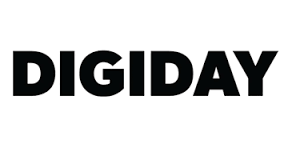 Since June 2017, fashion retailer Natori has pumped all of its social ad spend — $150,000, 25 percent of the company's total ad spend — into an artificial intelligence platform, according to Ken Natori, president of the company.
The Natori Company is one of the latest fashion brands to implement artificial intelligence for big gains across several categories.

The Luxury Retailer Begins Prioritizing "Performance" Alongside "Beauty" as Autonomous Marketing Platform Albert Ramps Up Paid Social Media Efforts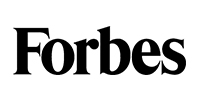 AI has emerged in the business landscape in three primary formats: as a tool that surfaces insights to help people make smarter decisions, as an assistant or chatbot that aides in finding information or completing tasks and as an autonomous system that makes decisions and acts on them on humans' behalf.

If you've bought anything online recently, chances are you've experienced something like this: You visit a store's website to buy a sci-fi movie. The website makes recommendations of other movies for you to purchase. The next day, you get a follow-up email recommending other similar movies, and even some similar books.

According to a study by Juniper Research, global spend on artificial intelligence or AI is expected to increase from an estimated $2 billion in 2018 to $7.3 billion per year by 2022.

You need accurate consumer research to build your branding strategy, engaging content to delight your audience, a firm grasp of behavioral economics, and a near-mystical ability to intuit how people will weigh your message against those of your fiercest competitors.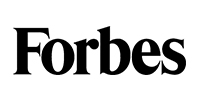 Marketing success depends on many factors. You need accurate consumer research to build your branding strategy, engaging content to delight your audience, a firm grasp of behavioral economics, and a near-mystical ability to intuit how people will weigh your message against those of your fiercest competitors.

When digital marketers come across the word "artificial intelligence," they immediately think of the "RankBrain" algorithm.

The challenge of selling AI Marketing is that it doesn't have across-the-board usability. A Curatti article written by Shelly Kramer entitled, "How AI Will Change Customer Experience and Marketing," opened my eyes on what we fear most about AI.

Artificial Intelligence (AI) emerged as a hot topic in 2017. Although scientists have been working on the technology and heralding its numerous anticipated benefits for more than four decades, it's only in the past few years that society's AI dreams have come to fruition.

A reality check on whether or not your brand can handle the data (and responsibility) of voice, blockchain and artificial intelligence.

As a veteran entrepreneur in marketing services and ad tech, we've had a front row seat to the explosion of data available to marketers over the years. Data in various databases, data from subscriptions and data that's in the tens of thousands of PowerPoints, PDF's and Word documents floating around a company's file systems.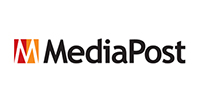 What do marketers want from AI platforms? A relaxing Calgon moment would be nice. Remember those commercials? The tub? The bubbles?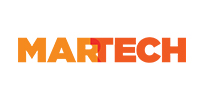 Contributor Andy Betts details the talent gap that may be holding up the adoption of machine learning and AI in marketing but also offers suggestions on how the gap might be bridged.

The expression, "Marketers are data rich and insight poor" is more true today than ever. Marketers all over the world are working to optimize marketing operations and effectiveness using their abundance of data.

How will digital trends impact your business in 2018? Exciting changes are on the horizon with creativity, and innovative design taking center stage. Traditionally low-tech settings aren't exempt; some of the most important digital trends are improving profitability for businesses that rely on warehouses, farms, and other environments that once relied solely on human labor.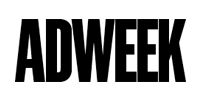 The world of Artificial Intelligence (AI) is booming; everyone in our industry is talking about it, how is it going to improve our businesses, what can we expect from AI now and in the future?

As you might know, I'm not one to write a long intro prior to getting to the juice of the blog post. Not trying to optimize for Long-tail keywords *cough* *cough* Niel Patel.

The global Artificial Intelligence Software System market is anticipated to grow significantly during the forecast period 2018 to 2025.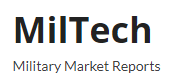 The AI in marketing market is expected to be valued at USD 6.46 billion in 2018 and is likely to reach USD 40.09 billion by 2025, at a CAGR of 29.79% during the forecast period. Factors such as the growing adoption of customer-centric marketing strategies,

The world of Artificial Intelligence (AI) is booming; everyone in our industry is talking about it, how is it going to improve our businesses, what can we expect from AI now and in the future? But enough with the buzzwords and acronyms. What is the REALITY of AI and what could this reality mean for our industry?

There's a lot of talk about artificial intelligence (AI) in marketing and advertising, but often what people are referring too simply automation. But the past couple of years have brought what can really be considered AI into the marketing and advertising realm—namely, technology, platforms, and services that use machine learning, new sources of data, and increased and more ubiquitous computing power to learn, improve, and execute.

Or Shani has firsthand experience introducing robots into the workplace. Discover from Or how AI is affecting teams and shifting priorities, as well as how to stay hirable and relevant in the changing workplace. We also dive into what it's like to be an immigrant growing a business in the US.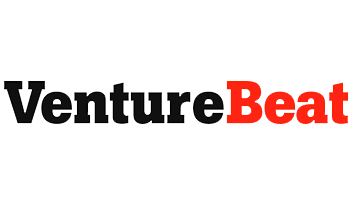 Artificial intelligence became one of the hottest tech topics in 2017 and is still attracting attention and investments. Although scientists have been working on the technology and heralding its numerous anticipated benefits for more than four decades, it's only in the past few years that society's AI dreams have come to fruition.

Consumers no longer only compare you with a similar brand. You're up against the best experience they've had with any brand, in any sector. That's probably Uber, Airbnb or Nike.

Exactly one year after releasing its third-party study, AI: The Next Generation of Marketing, which gauged marketers' early perceptions of artificial intelligence in marketing, digital autonomous marketing firm Albert Technologies has released the findings of its customer experience study, AI Adoption in Marketing: 2018 Brand & Agency Survey.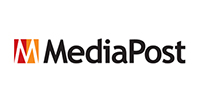 As much as the industry would like to believe that it's becoming more efficient, CMOs still equate more staff, more agency relationships, and more technologies with more power. Those types of internal fiefdoms might temporarily feed CMOs' egos, but they also create unnecessary roadblocks to the flow of insights and information between business units.

Everyone is predicting the rocket-launch trajectory of artificial intelligence in the 2018 marketing universe. In December, the ANA voted "Artificial Intelligence (AI)" as their marketing word of the year, topping previous winners "transparency" and "content marketing."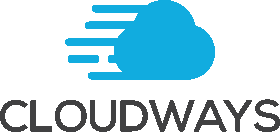 Artificial Intelligence (AI) systems are transcending at an unprecedented rate. Digital marketing experts have predicted that in the next few years, fully automated AI systems will take over all the areas of marketing.

AI-driven marketing platform helps furniture brand connect with customers.

What in tarnation is a Vidora? And should you care? We asked some experts to help define the capabilities of the marketing-related AIs on offer.

Artificial intelligence has exploded on to the markets in a very short space of time and created a surge of tech disruption. We are hearing of new developments on a daily basis and the ones we've seen in recent years are just the tip of the iceberg, as we look to the future, envisage fully-autonomous cars and smarter cities.

Artificial intelligence can do some very interesting things for ad optimization and marketing. When Albert, an AI-powered optimization platform for digital marketing, came to market in August 2016, a lot of advertising agencies were running scared.

Global Artificial Intelligence Software industry research report starts with an elemental introduction to Artificial Intelligence Software market along with product definition, product scope, market overview, product classification, and specification. Basic segment classification of the Artificial Intelligence Software market includes leading marketing players, major geographical regions, product types, and applications.

Technology in the digital transformation has changed every aspect of business—especially how we communicate with customers.

This new research report that entirely centers "Global Artificial Intelligence Software Market" is an exhaustive analysis of driving forces, driving risks, Artificial Intelligence Software business opportunities, threats and challenges involved in Artificial Intelligence Software market.
According to the "Artificial Intelligence in Marketing Market by Offering, the market is expected to be valued at USD 6.46 Billion in 2018 and is likely to reach USD 40.09 Billion by 2025, at a CAGR of 29.79% during the forecast period.

Working on semantic recognition platforms, as far back as 2004, was a formative period. The technology was new, but for those of us closely associated with it, the opportunities that opened up were really exciting; in particular, it seemed the obvious place for the media sector to unlock significant value.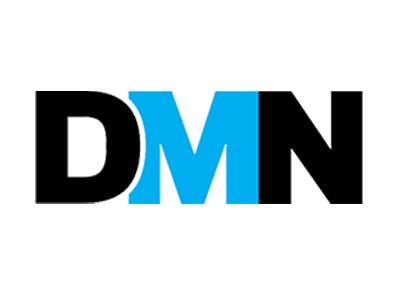 If you're from Houston, then you've probably heard of Jim McIngvale — better known as "Mattress Mack." The outgoing founder of Gallery Furniture has been a community figure since he set up shop over 30 years ago with only a dream and $5,000 in his pocket.

Today, the Business Intelligence Group named 55 companies as leaders and winners of the 2018 BIG Innovation Awards. This annual business awards program recognizes the organizations, products and people that are bringing new ideas to life.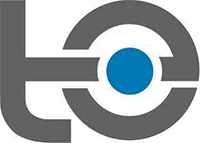 s AI gains more tangible footholds in business – and becomes a required and somewhat easy-to-use staple of processes like marketing, business intelligence, data security, and more – we can expect more and more businesses to be drawn to the appeal of scaling process (productive ability) without scaling staff (expenses).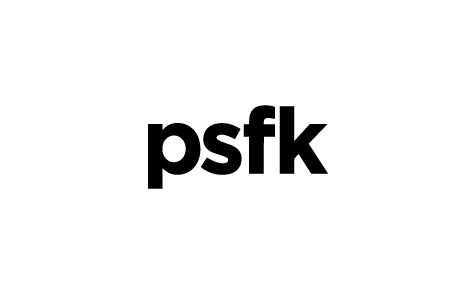 PSFK researchers take a look at how AI is being used to tailor messaging to individual consumers in large-scale advertising campaigns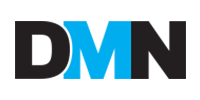 Hall of Femme podcast: Amy Inlow, Albert

Cosabella, a luxury lingerie brand, has launched a "StyleWidget" that enables consumers to submit personalized styling requests on either the Cosabella desktop or mobile site, according to a press release emailed to Retail Dive from Snap+Style Business

Looking back, 2017 was a significant year for technology. Consider that at the beginning of 2017, Bitcoin was virtually unknown to most people , and Artificial Intelligence was something that they had perhaps heard of once or twice, but was still a concept confined to science fiction. Cloud computing was still untested to many people, and hardly anyone would realise how prevalent Bots would become a mere 12 months later.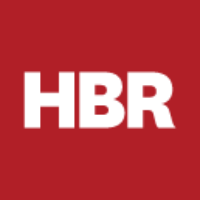 David Maister was angry. He had been surprised and annoyed to learn that his company had set up a new AI-based marketing system that was doing most of what he thought was his job as digital marketing manager at Global Consumer Brands: deciding what ads to place where, for which customer segments, and how much to spend.

Retailers are beginning to share more about both the benefits and the limits of Artificial Intelligence (AI). Major benefits often include higher customer satisfaction, increased conversions and higher revenues. At NRF 2018, Deborah Weinswig, Managing Director of Fung Global Retail and Technology, hosted a panel featuring three success stories from eBay, Cosabella and 1-800-FLOWERS.COM that showcased how and where AI can help retailers bolster the customer experience.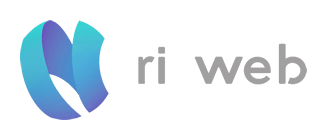 Innovations in digital marketing move at the speed of light.This makes keeping up with the latest developments a nightmare. And simply 'keeping up' isn't enough if you truly want to take advantage of all the opportunities the online world affords.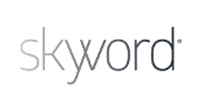 Picture if you will, dear reader, the marketing apocalypse, a place where human-powered engines are less and less relevant and we are facing a new dawn: robot writing, triggered email campaigns, automated social scheduling and responses, ways to track users wherever they go.

CNBC's Courtney Reagan reports on the artificial intelligence being tested with some retailers.

The report "Global Artificial Intelligence Software Market" enlight crucial and discrete factors dominate the market growth forecast period from 2018 to 2022. The report conjecture is based on historic Artificial Intelligence Software market data from 2012 to 2017 and ongoing market bearings. The Artificial Intelligence Software report intent to deliver discerning information and well-defined facts boost the Artificial Intelligence Software industry growth.
What if a customer posted about wanting to buy a specific kind of sweater on social media? Could a clothing retailer whose mobile application is on the customer's smartphone send him or her a special offer for just that sweater? Thanks to advances in artificial intelligence this may soon become a reality.

Artificial Intelligence Software Market report provides leading vendors in the Market is included based on profile, business performance, sales, etc. Vendors mentioned as Baidu, Google, IBM, Microsoft, SAP, Intel, Salesforce, Brighterion, KITT.AI, IFlyTek, Megvii Technology, Albert Technologies, H2O.ai, Brainasoft, Yseop, Ipsoft, NanoRep(LogMeIn), Ada Support, Astute Solutions, IDEAL.com, Wipro.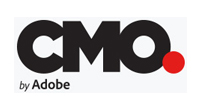 The marketing industry has been talking about disruption for years, but 2018 is looking like a year for rearranging the decks.
Há tempo atrás assistimos no cinema a ficção das inteligências artificiais, onde o futuro vislumbra máquinas tão ou mais engenhosas quanto o homem, tal como em Blade Runner! Ainda não chegamos a esse patamar, porém, hoje não é tão surreal pensar que dispositivos projetados para agir de forma inteligente são parte da nossa rotina. E, claro, não poderia ser diferente com o marketing digital.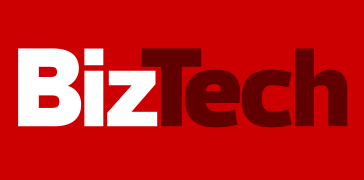 What if a customer posted about wanting to buy a specific kind of sweater on social media? Could a clothing retailer whose mobile application is on the customer's smartphone send him or her a special offer for just that sweater? Thanks to advances in artificial intelligence this may soon become a reality.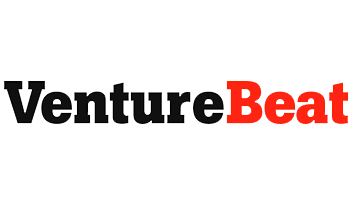 Treating AI like it's a person has its benefits. When IBM named its AI "Watson," the company hoped people would see it as warm and approachable, a "humble genius" even. According to Ann Rubin, vice president of branded content and global creative at IBM, in a conversation with Adweek, it worked.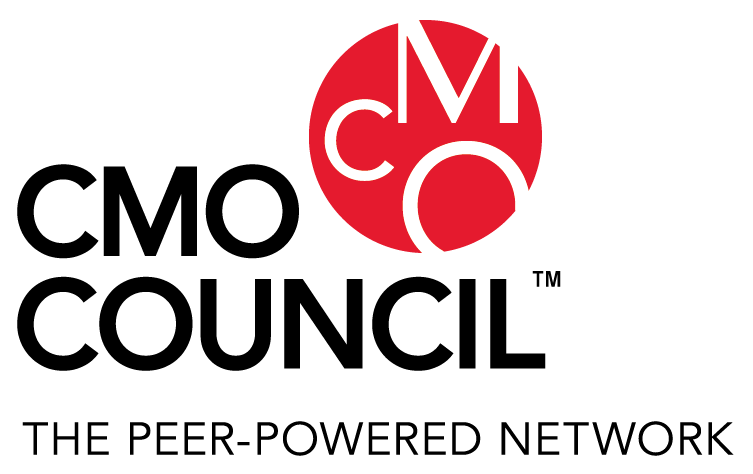 Make a list of the daunting, monotonous and mundane tasks that steal time from creative thinking and implementation on a daily basis.

Predictions are easy to come by toward year's end, but it does not make them any less valuable to consider. As Web professionals, we can fall into the same patterns and work under the same priorities.

A Forrester study shows that 3 out of 5 (60%) retail and e-commerce firms expect to implement AI marketing technologies within the next 12 months. Overall, 79% of all companies that took part in the survey believe AI technology will shift market dynamics toward more strategic work, such as audience segmentation, product improvement, and incentives.

I'm not sure how comfortable I am with seeing humans as useless, but more to the point, what if we collaborated in the merge? Like children, who are not deterred by colour, creed or background, what if we could learn to play effectively with the machines, as if we were on the same team?

If 2016 was the year of mobile and 2017 was the year of video, what will 2018 bring? According to former SAP and Oracle executive Bob Evans, 2018 will show us which leaders are serious about "digital transformation, customer-centric marketing and the unleashing of AI."

Was this the legal sector's "Kodak moment"? The event that signaled the beginning of the end: "The people of Darwin can just about take the law into their own hands, with a new legal firm going lawyer-free". ABC News recently reported
Locals affected by Hurricane Harvey who searched for help or a way to give it may not realize their search was influenced by artificial intelligence. Thousands of searches landed on one of Gallery Furniture's web pages, guided there by a software named Albert.

Artifical Intelligence is a divisive topic, with both advocates and skeptics dominating the headlines. Elon Musk and Stephen Hawking have warned about AI's destructive potential, while others have more grounded concerns relating to automation and jobs.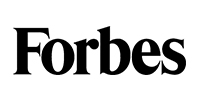 It is somewhat safe to predict that AI will continue to be at the top of the hype cycle in 2018. But the following 51 predictions also envision it becoming more practical and useful, automating some jobs and augmenting many others, combining machine learning and big data for fresh insights, with chatbots proliferating in the enterprise.
Artificial intelligence is already making an impact on myriad products and services used not only by consumers, but also by businesses. Soon, a company's ability to remain competitive will necessitate that they incorporate AI tools in an ethical way, particularly those that improve processes, and save time and money.

Many eyes are on e-commerce ahead of Black Friday and Cyber Monday, with e-commerce sales in the U.S. expected to increase 11.5 percent, to $106.97 billion. Ken Natori, President of global fashion brand, The Natori Company, says people overall are buying more product, but in nontraditional ways.

Driving sales takes a lot of hard work. It's a very time-consuming process, where you have to research potential clients, pitch to prospects, and keep following up with them before you close a deal.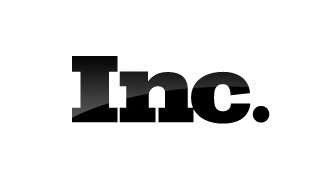 When the first automated cash registers were installed at Macy's, I was part of a college-age "flyer" team who learned the technology and stood in for full-time employees (mostly women) when they went to training. One career saleswoman was completely freaked out by the new machines. I wonder whether her career survived.

When lingerie brand Cosabella announced that it'd moved away from its digital marketing agencies in favor of artificial intelligence, companies across the board took note. The two aspects of its decision that got the most attention were revenue (how much money did AI produce?) and personnel (how many people did AI replace?).

Upendra Namburi, Chief Innovation and Marketing Officer, Bharti AXA General Insurance, writes that today generic messages are not good enough for the consumer anymore and marketers need to create specific messages for each consumer based on their behaviour.

This is the second part of a two-part series. See our first section Should You Use A.I. in Your Marketing?. According to BPMonline Insights, nearly 40% of companies struggle to convert data into actionable insight.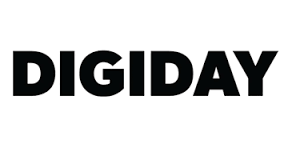 Artificial intelligence is hot in ad tech, and Houston, Texas-based retailer Gallery Furniture — that has 400 full-time employees and three showrooms in Texas (two of which are over 100,000 square feet) — made its first foray into AI marketing this July. Nearly four months in, the brand saw a $277,500 increase in sales originating from online marketing in its first month alone, thanks to a robot called Albert.

An interview with Amy Inlow who is the CMO of Albert. Albert is the first-ever artificial intelligence marketing platform for the enterprise, driving fully autonomous digital marketing campaigns for some of the world's leading brands.

Artificial intelligence (AI) can not only increase efficiency and cost effectiveness, but it also allows humans to focus on what they're good at: thinking creatively and beyond data.

In an old American folktale, John Henry is the strongest railroad builder ever. When a company invents a steam-powered drill that can supposedly drive down stakes faster than any human could, Henry demands a competition: him and his hammer versus the drill. Henry wins in the end, but he dies from exhaustion.

The first Ad Age Next conference is just one month away. We've packed two days with speakers covering everything from augmented reality and blockchain and facial recognition, to millennials and collaboration.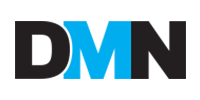 The 2017 crop of up and coming marketers was one of the heaviest in talent that DMN has ever seen. With nominees coming in from companies like Epsilon and IMAX, Contently and Cisco, among others, it's safe to say that our winners represent the best in class. These high-powered executives under the age of 40 are truly changing the landscape of contemporary marketing, and are paving the way for constant innovation.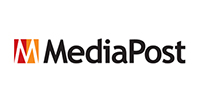 During his keynote presentation at OMMA at Advertising Week on how artificial intelligence has transformed his company's marketing operations, Cosabella CEO Guido Campello revealed that AI unearthed new segments that the lingerie maker didn't realize could be so important to its bottom line, such as maternity, extended sizing and sleepwear.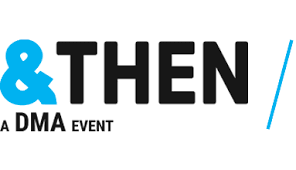 The Age of Autonomy presentation at the DMA & Then by Larry Smith

As social media is awash with pictures of children in oversized blazers, standing on their doorsteps, ready to return to school, I, too, have been back in learning mode. As I said when I launched my IPA presidential agenda, I intend not only to lead from the front but also to learn from the front about the impact that machines will have on our industry, for good and bad.
I gave my presentation on Self-Driving Marketing Campaigns at the MarTech conference last week. Most of the content followed the arguments I made here a couple of weeks ago, about the challenges of coordinating multiple specialist AI systems. But prepping for the conference led me to refine my thoughts, so there are a couple of points I think are worth revisiting.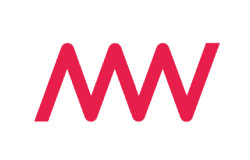 With sales plateauing, lingerie retailer Cosabella turned away from conventional advertising and marketing agencies and opted for a new business strategy utilising proprietary artificial intelligence (AI) technology.

The discipline of marketing will be one of the first to be disrupted by the mainstream arrival of Artificial Intelligence. Every aspect of the what we now know as marketing will change. What we understand of our customers – and how we talk to them – will no longer be primarily driven by human decision making.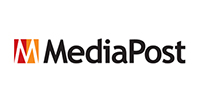 Artificial intelligence is showing up in many places and one global luxury brand is tapping it for everything from ad buys to personalized promotions.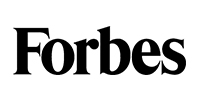 It's clear artificial intelligence (AI) is 2017's hype, with vendors AI-washing their offerings and analysts talking up a storm about it at any and all confabs.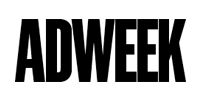 In recent years, The Weather Company, which produces forecasts for 2.2 billion locations every 15 minutes, has been using its troves of data in ways that go far beyond what's happening outside.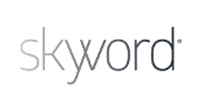 By the end of this paragraph, almost 40 percent of you will have bounced. Six out of ten of you will share this article without reading it. And with over two million blog posts produced each day, there's an endless parade of content streaming into your feeds. We are reaching content overload.

To keep up in the world of ecommerce startups, Cosabella replaced human guesswork with computer analysis.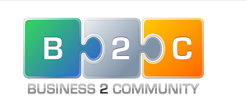 Meet Evisu, a premium denim and lifestyle brand with a global presence. Like all global brands, their goal is to engage their customers with the right message, at the right time, through the right channel and with content that's relevant and timely.

'AI' – artificial intelligence – is the latest tech term getting marketers excited with its potential to streamline, optimise and scale marketing processes.

Don't be afraid of AI, argues Jon Stubley (pictured below), VP ANZ at GumGum, you're already using it and simply didn't know it…

Early adopters of enterprise AI are quickly realizing that part of the unwritten contract between man and machine is that man will surrender control of data-related tasks and decision-making to AI.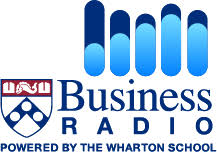 Or Shani, CEO and Founder of Adgorithms, joins host Catharine Hays to discuss Albert, the first-ever artificial intelligence marketing platform, driving fully autonomous digital marketing campaigns for some of the world's leading brands on Marketing Matters.

Paid ad campaigns present some real challenges to marketers. Allocating budget across channels and creatives is both art and science. With so many moving pieces, paid advertising is quite literally a full-time job. Unfortunately, it doesn't always produce optimal results. That might be because human beings, on their own, aren't especially good at paid advertising.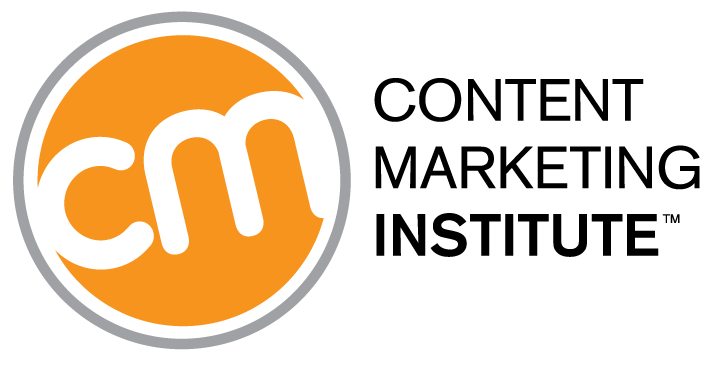 Every day your team postpones using innovative AI-powered solutions in your content marketing, you're losing competitive edge. If this sounded a bit dramatic, great. It's supposed to be to get your marketing team on its toes and prepared to embrace AI-powered marketing tools.

Since 1986, CODiE Award winners have demonstrated the highest level of market validation for their products, as the award has served as the only peer-recognized award program in the technology industry. On August 8, at the most recent SIIA CODiE Awards, Albert — the first-ever autonomous artificial intelligence marketing technology — was recognized as the "Best Advertising or Campaign Management Platform."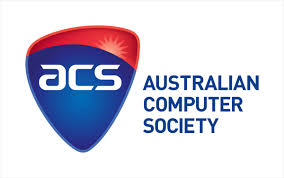 Experience-giving pioneer RedBalloon was never intended as an IT service delivery company, but its newly formed parent group will be just that, after it picked up exclusive distribution rights to an artificial intelligence (AI) marketing platform that blew away expectations literally overnight.

Harley-Davidson of New York City utilized the artificial intelligence platform company Albert to drive a finance promotion last fall, which resulted in a 40% rise in sales compared with the slow 2015 fall season, Eric Berkowitz, Albert's vice president of customer success, told Powersports Finance.

Left to run autonomously, marketing platforms powered by artificial intelligence (AI) can avoid mistakes humans make. Rather than fear it, marketers should leverage this to better focus on producing value-added quality.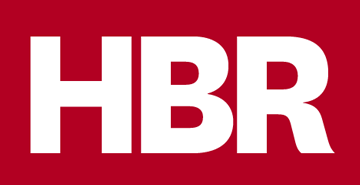 Before we completely move on from last month's Amazon Prime Day, it's important to understand why retail brands once again braced themselves to lose customers and online sales when they had a whole year to do things differently.
In any industry, technology, or application area, change is often caused by a select number of trendsetters. We conducted 17 interviews with the intention of taking a closer look at the adoption of artificial intelligence in various industries and sectors.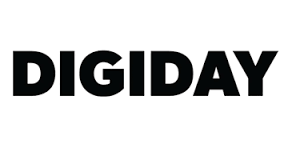 At Digiday, our mission is to chronicle the biggest changes in media and marketing. Perhaps no emerging technology is going to be as momentous as artificial intelligence. For example, take Albert, an artificial intelligence platform AI company Adgorithms created that has, for the last year, done all the media planning and buying for Dole's Asia arm.

Online marketplace RedBalloon is demanding greater transparency and accountability from all the agencies it works with following the implementation of an AI-based marketing platform called Albert.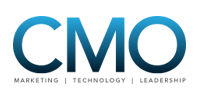 Experiences businesses restructures under holding entity, Big Red Group, and strikes reseller agreement with artificial intelligence digital marketing tech player, Albert

Big Red Group, the holding company for gifting service Red Balloon, has restructured and will start reselling AI marketing platform Albert, the company announced last night.

The newly-formed Big Red Group (BRG) has announced it has secured the exclusive rights to bring the world's first artificial intelligence (AI) digital marketing platform, Albert, to Australia and New Zealand.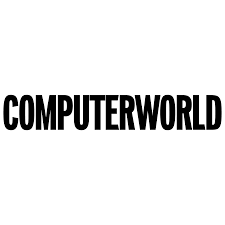 Big Red describes Albert as "a fully autonomous, enterprise-level artificial intelligence marketing platform that drives digital marketing campaigns from start to finish for some of the world's leading brands."

Shark Tank star and RedBalloon founder Naomi Simson is taking aim at the buzzing digital marketing world with a major artificial intelligence deal, she believes will "revolutionise" digital marketing in Australia.

THE LAST couple of years have seen much moral panic about the tide of automation – scare stories about robots making human jobs redundant. But that's all nonsense.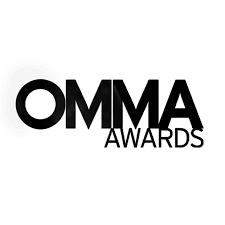 OMMA is the premiere online media, marketing, and advertising expo spanning two days of serious talks and discussions from the very best in the industry.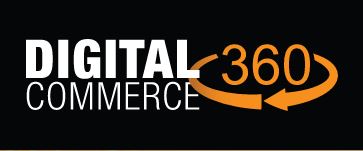 All it took for U.K.-based personalized picture book retailer Lost My Name to reduce its cost per acquisition 17% was to automate its Facebook advertising campaign.

Most businesses choose their target customer based on self-perception of their brand, and then the marketing team goes after them. Your own perception of your brand, however, doesn't always reflect what's actually happening in the marketplace.

Here's a look at where brands took a wrong turn along the way — and took agencies with them — and how they can get back on track.

"For there to be a technology that literally knows nothing about us and can come and outdo us in 'his' first shot was incredible," says Asaf Jacobi, President of Harley-Davidson NYC of the AI platform "Albert."

In 2017, the luxury market has become accustomed to uncertainty. Following the 2016 Brexit referendum and the American presidential election, the global luxury market has struggled and the depreciated pound has turned the UK into the most affordable luxury market in the world.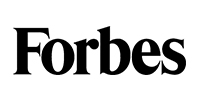 The conversation is no longer whether artificial intelligence is going to affect our lives or the workplace. Instead, it revolves around a series of questions: When is it going to happen? What will it look like? And will robots replace the entire human workforce…or just most of it?

If you're a marketer who wants to use artificial intelligence, the internet certainly isn't doing you any favors. There's tons of hype about AI, but little substance on the subject of how you might actually use marketing AI systems and solutions.

Artificial intelligence can have a transformative effect on marketing, making campaigns more personalized, productive and predictive. But the technology comes with very real limitations.

"With AI in the marketing/advertising industry, I see collaboration between humans and robot teams. In the near future, hybrid human/robot teams will become the norm, and will be collaborative rather than combative."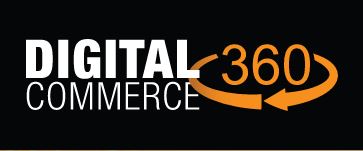 Within a few months of launching Cosabella launching a campaign with the help of artificial intelligence marketing platform Albert, the retailer's return on ad spend jumped 336%.

Artificial intelligence (AI)–assisted technologies have been on the rise over the past few years. From virtual personal assistants to video games, smart cars, online customer support, and music or movie recommendations, AI has infiltrated nearly every aspect of consumers' everyday lives. Yes, we can all thank AI for our Netflix addiction. While AI certainly makes consumers' lives easier, it's also working in nearly every industry to help streamline operations.

Much has been said and written about the lack of women in the tech sector, be it as investors (or associates), founders, or in management positions at major companies. Is the problem the old boys network – or that success in technology is seen as a young man's game?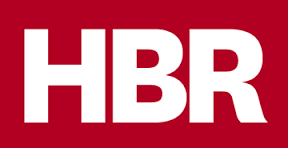 It was winter in New York City and Asaf Jacobi's Harley-Davidson dealership was selling one or two motorcycles a week. It wasn't enough. Jacobi went for a long walk in Riverside Park and happened to bump into Or Shani, CEO of an AI firm,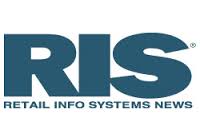 The President of Harley-Davidson of New York City, Asaf Jacobi, gambled that artificial intelligence would be the best way to drive the retailer's ad campaigns, and hit it big. One of several Harley-Davidson franchises to team up with "Albert,"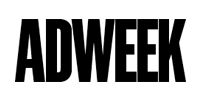 Artificial intelligence can write copy and manage programmatic media buying at warp speed. It can drive a car and even diagnose cancer. AI is increasingly acting like humans, so companies are putting big resources and marketing money into branding AI with human-like qualities, down to naming their technology after people.

Cosabella is known among connoisseurs of fine undergarments as purveyors of luxury lingerie valued particularly for being well made and comfortable. And, after 35 years in the game – the company had carved out a nice niche selling B2B to high-end retailers like Nordstrom – as well as direct-to-consumer over the web.

For all of the visions of robots taking over the world, stealing jobs, and outpacing humans in every facet of existence, we haven't seen many cases of AI drastically changing industries, or even our day-to-day lives, just yet. For this reason, media and AI deniers alike question whether true broad-scale AI even exists. Some go as far as to conclude that it doesn't.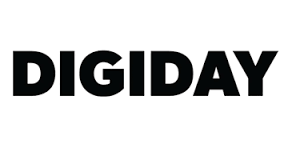 This week's top stories examined concerns for Snapchat, media agencies' and brands' ventures into artificial intelligence and more. As always, a full list of these articles appears at the bottom.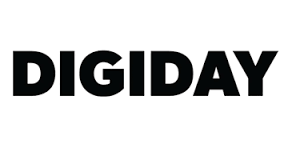 Smart artificial intelligence platforms are now handling some media planning and buying work that is traditionally done by media agencies.

"If properly harnessed, [artificial intelligence] can generate enormous prosperity and opportunity". So said President Obama in August 2016, ahead of a White House report, published just before he left office, which outlined the significant benefits AI is expected to bring to the economy.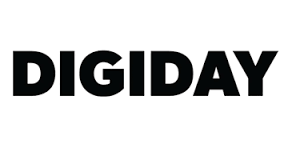 Enter Albert, an artificial intelligence platform created by AI company Adgorithms that hopes to reinvent how digital media planning and buying is done. The brand used Albert for a full digital campaign that included display, banners and Facebook images and video. The creative was developed locally in the Philippines capital of Manila, but Albert handled all the buying, optimization and placement. Maybe programmatic was just the start of the robotic uprising.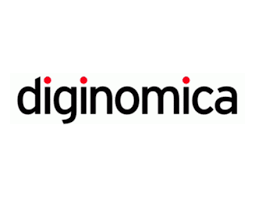 It's a common assumption that AI isn't ready to drive marketing. But are we further along that we think? Based on Barb Mosher Zinck's review of "Albert," the artificial intelligence tool from Adgorithms, we might be turning a corner.

Since the dawn of retail, the ultimate goal of giving the customer what she wants has not changed, but the path toward it has. So, too, has the concern for the stakeholders on that journey. There's the customer, of course, but also the people who design and create the products, the factory workers who produce the products, and all of the other workers who pack and drive and deliver and sell. There are, too, the people who live in the communities where all of these functions take place, whose health and livelihoods may be directly or indirectly connected to these businesses.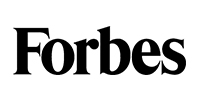 AI (artificial intelligence) has quickly surpassed "predictive" and "ABM" as the buzzword of the year in marketing. It has been used by many technology vendors in so many different ways that it is hard to know what AI really means.

Before choosing AI technology to transform its digital marketing efforts, Cosabella reshaped its organizational structure and brand message to get the most out of its new software.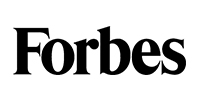 Machine learning and artificial intelligence systems are popular options for companies. They allow for the analysis of large sets of data as well as handle routine customer needs or provide predictive services, all of which can improve a company's finances.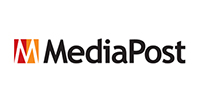 The ad agency as we know it is either on the endangered species list or gearing up for a renaissance, depending on how you look at it. On the one side, agencies are more in demand than ever before. Fearful that they'll leave important stones unturned, brands have become addicted to the idea of a different agency for every single need.

Issuing her agenda to the advertising industry in the UK as IPA president, succeeding Tom Knox after two years, Sarah Golding, chief executive of CHI & Partners issued her agenda for her time in charge, discussing the need for the industry to better understand and work with technology and stating her intention to help the industry understand the opportunities better.

Dole gave an AI (artificial intelligence) named Albert total control of a digital campaign promoting canned fruit cocktail in the runup to Christmas in the Philippines. The project indicated that AI-driven campaign automation is capable of driving sales increases through bricks-and-mortar retail locations, and Dole now plans to expand its use of the technology.

This is the centenary year of the IPA and a wonderful time to be taking over as president. The recent celebrations have been a great reminder of the impact advertising has made com-mercially and culturally on British life. While it was humbling to see the achievements of the industry over the past century, it was also very apparent to me that I help start us off on the journey of the next, with an agenda that reflects the inevitable path that adventure will take.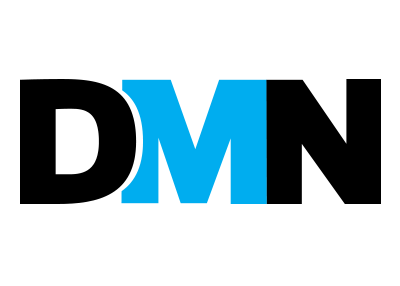 The second panel discussion, sponsored by Albert, at DMN's Hall of Femme event focused on how individuals can build their personal brands. The panelist discussed how important it was to find an employer or situation that fits one's personal brand. That process begins before you even start looking for a job, according to Albert CMO Amy Inlow.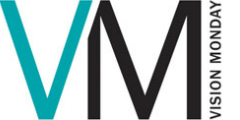 Artificial Intelligence (AI), arguably the most transformative force in business and health care today, took center stage at Vision Monday's Global Leadership Summit, held here on March 29.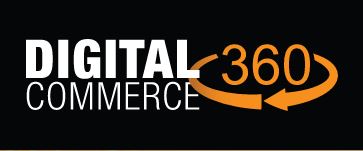 High-end lingerie brand Cosabella deploys the latest online technology to boost direct-to-consumer sales.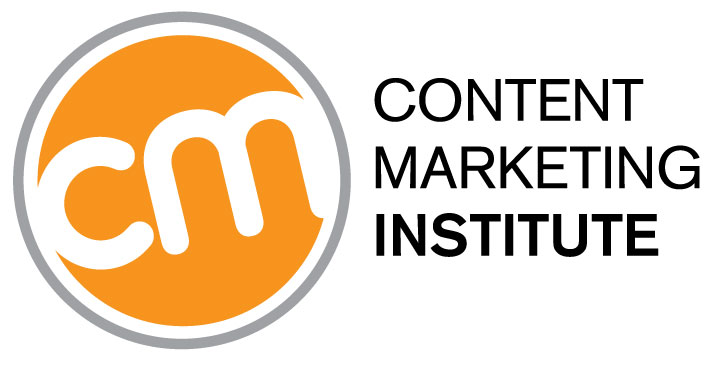 In spring 2015 I launched an internal initiative named Project Copyscale to determine whether it was possible to automate content creation with artificial intelligence. Specifically, I wanted to figure out, could we use machines to write blog posts at scale?

Artificial intelligence algorithms can now replace social media marketing agencies, paint a "new Rembrandt", project the image of a perfect mother, compose commercially viable music and even direct ads, trailers and short films. Just how worried should creatives be?

During Shoptalk in Las Vegas last week, Israeli-company Adgorithms presented its case study with Italian lingerie brand Cosabella which decided to ditch its agency and bring digital in-house with assistance from AI marketing platform Albert.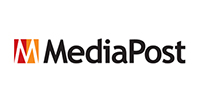 Earlier this month, I co-moderated a roundtable with about a dozen prominent marketers and influencers from the Bay Area to discuss how AI is fitting into their plans. While AI is still in the early stages of deployment for most of these marketers, it is high on their agendas, and they are actively figuring out their next steps.

Today a report showed that we can expect thirty-eight percent of US jobs to be at risk from artificial intelligence but the technology will also improve products and productivity. AI is everywhere and the experts agree that AI's role and importance in business will only continue to grow. With that in mind, Forbes has put together a list of nine ways that your business can prepare.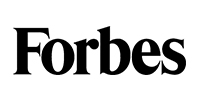 Artificial intelligence (AI) is seemingly everywhere today. Whether it's using a virtual assistant like Siri or Alexa, improving sales insights through analytics, or hiring the best talent with AI-based recruiting software, many businesses have already started incorporating this technology into their everyday processes.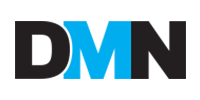 "You both call him Albert," I said. "Now you have me doing it." Cosabella CEO Guido Campello and director of marketing Courtney Connell had been talking about Albert as if he was the go-to guy in the office next door. He isn't, of course; he isn't even a "he." Albert is an AI marketing platform developed by the Israeli company Adgorithms.

Indianapolis – Lingerie retailer Cosabella has replaced its digital agency with an artificial intelligence platform called Albert.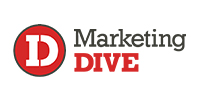 During Q4, Cosabella relied on Adgorithms' AI marketing platform, named "Albert," for digital advertising, marketing and online sales in the U.S., U.K., Australia, Germany, Italy, France and Canada. The AI push contributed to a 155% climb in revenues and a 336% bump in return on ad spend, according to a press release.

La inteligencia artificial se está poniendo absolutamente de moda y está conquistando cada vez más escenarios.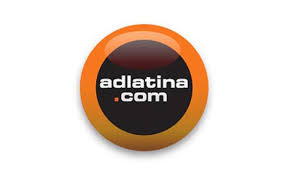 La cadena de tiendas de ropa interior Cosabella contrató a una compañía de IA para que reemplace a su agencia. Con el cambio, su retorno de la inversión en search y social media aumentó un 50%.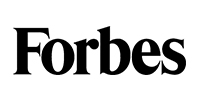 Beyond the political underpinning, the fake news agenda and the plethora of VR experiences, the one technology to really know about while at SXSW in Austin this year, was artificial intelligence (AI). That sentence has to be taken with a pinch of salt, because it's almost impossible to think of AI as a single idea, or indeed even a "trend" these days, for the very fact it is so fundamentally beginning to underpin everything we do.

Nowadays, Artificial Intelligence is selling lingerie world wide successfully. After a breakup with Digital Ad Agency, Lingerie retailer Cosabella, headquartered in the US hired 'Albert' An AI platform, since then has more than tripled its ROI and increased its customer base by 30%.

For retail brands, working with sites like Amazon can feel like making a deal with the devil, rather than a partnership of equals. Brands want to be where their audiences are, and if their audiences are on Amazon (or other multi-brand retail sites), they end up paying a premium to access them. This isn't only an expensive proposition, it waters down the customer experience.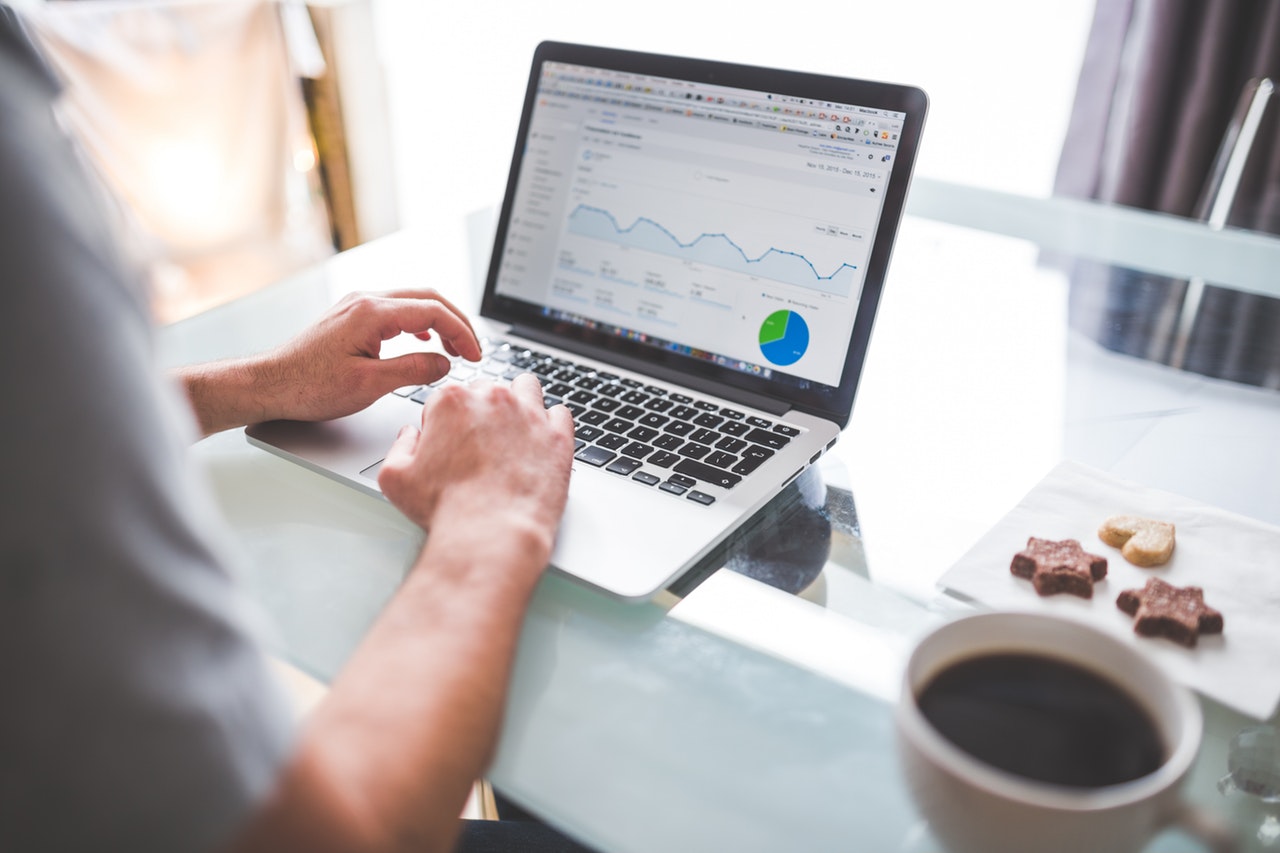 It has been decades since the concept of Marketing Mix Modeling (MMM), the forerunner to Attribution Modeling, was introduced. The concept was relatively straightforward, marketers would apply statistical analysis to sales and marketing data to quantify the impact that each element of the marketing mix had in driving brand sales and profit.

After only a few months using a new artificial intelligence advertising technology, the lingerie brand saw sales rise and the cost of advertising fall.

In October, lingerie retailer Cosabella replaced its digital agency with an AI platform named "Albert". Since then it has more than tripled its ROI and increased its customer base by 30%. Headquartered in the US, with ecommerce sites in the UK, Australia, Germany, France, Italy and Canada, Cosabella decided to engage Adgorithms (the creator of Albert) out of frustration with its digital ad agency.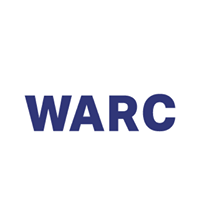 Media agencies already under pressure face a new threat as Cosabella, an Italian lingerie firm, has reported significant increases in ROI following its decision to hand over its media-buying activities to artificial intelligence.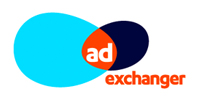 Cosabella had three options: hire another agency, hire more in-house marketers or adopt an artificial intelligence platform that can handle marketing and media buying autonomously. In October, after assessing multiple vendors, Cosabella chose Adgorithms' AI engine, Albert.

Artificial intelligence and machine-learning innovation are creating a world where advertising and branding are increasingly invisible. Far from resisting this, brands should want to disappear: the more seamlessly you're integrating into consumers' everyday lives, the more effective you'll be at targeting their needs and anticipating their intentions.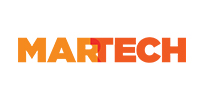 Artificial intelligence — once the rarefied domain of big-name, ambitious projects like Google's self-driving car or IBM's Watson — is now finding its way into everyday business. In advertising and marketing specifically,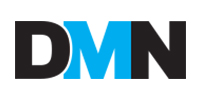 Harley-Davidson's New York City franchise needed to better understand its customers, identify them with laser precision, and convert leads to sales. It had tried many approaches, but nothing was working well until the dealership decided to engage Adgorithms' artificial intelligence marketing platform "Albert."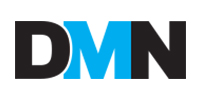 Launched in 2014, Adgorithms' "Albert" was the first-to-market AI marketing platform. Clients simply subhttps://ssl.gstatic.com/ui/v1/icons/mail/images/cleardot.gifmit creative content and KPIs, and then Albert autonomously executes across channels, including display, social media, search, email, push notifications, and SMS.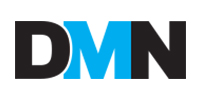 The DMN Marketing Hall of Femme honorees represent the leading female talent in the marketing industry. Of course, their career success didn't happen overnight. 2017 honoree Amy Inlow, CMO of Adgorithms, talks about her dream job as a kid, as some lessons learned from her career.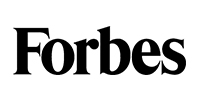 When weighing career paths, or at least when debating a job proposal, one thing people consider is job security: Will the work still be there in the near future, or will they need to prepare to start hunting for a new position soon?

Marketing automation platforms have transformed the industry over the last decade, making marketers more efficient, productive and successful. But, the great irony of marketing automation is that it's largely still manual.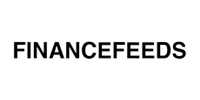 Innovative financial technology keeps making further strides and artificial intelligence (AI) systems increasingly threaten to assume more and more positions in the industry.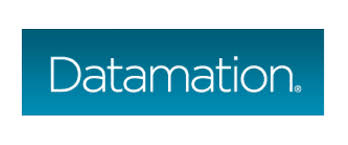 Many experts in the field firmly believe 2017 will be a breakout year for both artificial intelligence and robotics, since the two often go together. Spoiler alert: it's all good.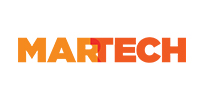 Forrester Consulting study confirms the idea that marketers want AI but don't yet understand what it offers.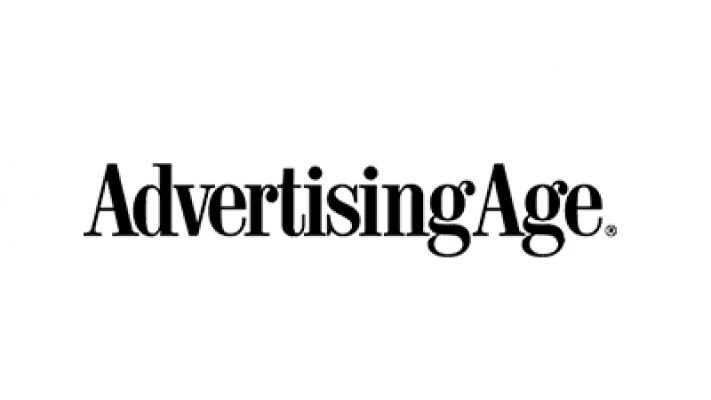 Brands might not be replacing their existing ad-tech and martech stacks with artificial intelligence just yet, but many are experimenting with AI solutions that focus on isolated tasks, like recommendations, targeted ad buying, sentiment-driven actions and so on.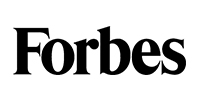 Until recently, artificial intelligence has looked like a new and exciting fad. Technology innovators showcased flashy ways to harness intelligence and apply it in the real world (e.g. self-driving cars, the marketing stunts of Watson, Google's AI beating the world's best Go player). These applications were thrilling, and just far enough out of reach to be non-threatening.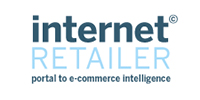 Cosabella also increases holiday email revenue with help from vendor Emarsys.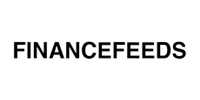 Albert executes marketing campaigns at a fantastic speed but the team behind it notes the importance of the human component in marketing. FinanceFeeds continues to explore the future of fintech and the perspective of artificial intelligence (AI) solutions playing a bigger role in business operations, including marketing.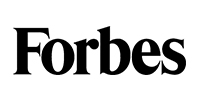 Machine learning is a growing field, used in everything from the basics of anti-spam functions to the complexities of self-driving cars. As this is a constantly adapting technology, companies seeking to take advantage of the system for functions like analytics may have trouble finding the best place to begin.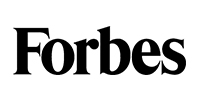 After the holidays pass, it can be challenging to get departments back up to speed. As many firms use the change in year as an opportunity to establish new goals and revise processes, departments can be slow to regain traction after the break.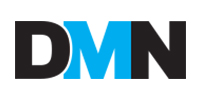 DMN is pleased to announce its 2017 Marketing Hall of Femme honorees. These chief marketers, who hail from a diverse set of industries and companies, focus their attention on their customers, mentor as well as lead their teams, and embrace innovation.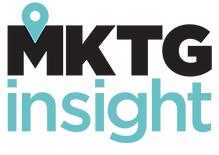 According to Forrester Research, about 30% of CEOs polled are planning to fire their CMOs in 2017 for lacking the skills needed for digital transformation. What exactly are the skills that CMOs need to drive digital transformation not only within marketing, but also across the broader organization?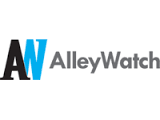 AI may be eating software but some are reluctant to trust fully automated AI solutions. However in this age of endless data, this will soon change since the only realistic solution is to offload some of manual tasks using the with the use of AI.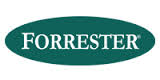 Advertising technology (adtech) and marketing technology (martech) convergence is a popular topic among marketers, vendors, and investors, but it is rarely explored beyond high-level chatter and token product expansions. But convergence is happening despite the two categories' different worldviews, and it will affect tens of billions of dollars in marketing spend.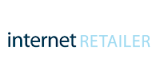 Japanese-based Evisu uses artificial intelligence technology from digital marketing vendor Adgorithms to reach online consumers in North American and Europe.

It's that time again, when we announce the brands and individuals that have made the short-list for top honors in our annual awards (previously the Marketing&Tech Innovation Awards).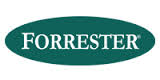 Artificial intelligence (AI) has been around since the 1950s and become increasingly popular over the past few years due to advances in deep learning and data storage and processing. With the launches of IBM Watson and Salesforce Einstein, AI evokes some of the greatest minds of the 20th century.

Modern marketers face a host of tedious and time-consuming tasks while working on campaigns. However, advancements in AI are disrupting the status quo and expediting the process.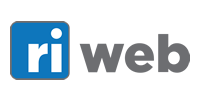 It takes a superhuman effort to keep up with the latest digital marketing trends.The extensive nature of this e-book demonstrates how much is set to change in 2017 and, even after interviewing 42 experts, we've probably only just scratched the surface.

In marketing, there are lots of applications in AI and machine learning (ML), from recommendation engines to predictive analytics and beyond. At the company Adgorithms, there are even more ambitious projects underway – like automating the process of marketing altogether by having a machine run and generate ads, or test and spend the marketing budget of a company.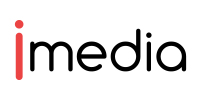 Dentsu's overbilling isn't the problem. Facebook's video reporting isn't the problem either. What's become clear since the initial release of the ANA's Media Transparency Report this summer is that instances of over-billing and false reporting on digital campaigns are symptoms of a larger, more pervasive industry-wide issue: human error plays too large a role in the execution of digital advertising campaigns.

So many potentially game-changing marketing technologies emerged this year that it feels like the future has finally begun.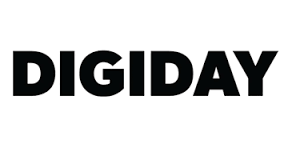 Artificial intelligence is hot right now: IBM, Google and Facebook are all competing to push the boundaries of AI, while big agencies like MDC, Huge, GroupM and Team One are rushing out bot services.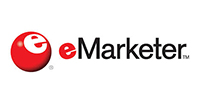 Over the past 12 months, advertisers' understanding of cross-device targeting and the identity matching methodologies behind the technology have improved. With that improvement comes added expectations for the types of data that can be added to these identity graphs and the locations in which that targeting can be applied, such as in living rooms and in stores, according to a new eMarketer report,"Cross-Device Targeting: A More Holistic Audience View and a More Compelling Customer Experience"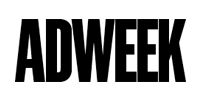 IIt's been a year of memorable wins and innovation in the digital space, but struggle and malice have also tainted the scene. Here are the nine trends we'll remember from 2016.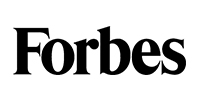 The data you collect from customers tells you who they are, what they like, and most importantly, how to most effectively market to them. But in order to actually make use of this data, you have to know your Key Performance Indicators, how your data is organized, and which elements really matter for decision making.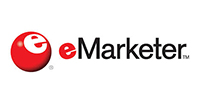 Over the past 12 months, advertisers' understanding of cross-device targeting and the identity matching methodologies behind the technology have improved. With that improvement comes added expectations for the types of data that can be added to these identity graphs and the locations in which that targeting can be applied, such as in living rooms and in stores.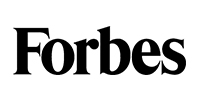 'Tis the season for the public relations exercise known as "here's what we think (or hope) will happen in the tech sector next year," flooding my inbox with predictions for 2017. No one knows what will happen tomorrow, let alone over the next 12 months, but the exercise yields interesting insights into what's hot (and what's not) in technology today. Artificial intelligence (and machine/deep learning) is the hottest trend,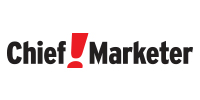 Using precise, real-time targeting and dynamic storytelling, programmatic advertising connects brands to consumers in a more personal way than ever before.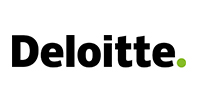 Deloitte Israel 2016 Technology Fast50 winners. Congratulations. Next Generation of Titans.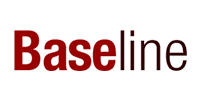 Harley-Davidson NYC started using Adgorithms in the spring of 2016. That entailed integrating its leads metrics and prospect data from the Hubspot content management system with the sales data and analytics from its website and CRM system to achieve an "all-in-one campaign dashboard." The company now runs all digital campaigns through Albert, including paid search, display, email and social media efforts.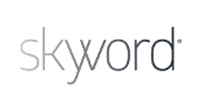 Perhaps one of the most direct applications present today, Adgorithms is an AI-based marketing company that uses machines to tie together analysis of user behavior across all of a company's promotional channels. While not particularly revolutionary, the weight this removes from people in terms of constant analysis is enormous.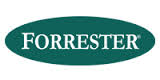 In A Post-Digital World, Marketers Will Prioritize Quality Experiences Over Quantity Of Advertising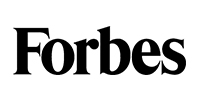 While "Big Data" may sound like nothing more than a buzzword, many companies are using it for a wide variety of online applications; for instance, to market to customers more effectively. But what is big data, really?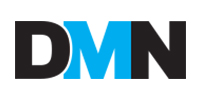 The motorcycle dealership boosts sales and reach through automated digital marketing. Harley-Davidson may be a household name, but not every household wants to buy a motorcycle. Identifying these biker buyers can be challenging—especially in a city like New York where the U.S. Census Bureau estimates the population to be about 8.6 million.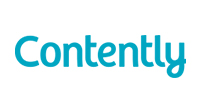 You've got to hand it to robots—these days, they can do just about anything. Powered by artificial intelligence, they're writing news stories, working in hotels, and even running a McDonald's in Phoenix. But would you trust them to manage your entire advertising campaign? Adgorithms hopes so.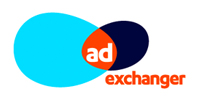 Artificial intelligence (AI) is surging in ad/mar tech land. Or resurging, depending on how good your memory is.And startups like Adgorithms, Boomtrain, Cognitiv, Kenshoo, Lattice Engines, Rocket Fuel and numerous others continue to extol the virtues of their AI-powered applications.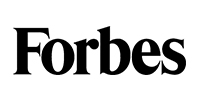 From an influx of internet-connected devices to augmented reality going mainstream, technology is advancing year over year. In the next decade, we'll likely see even more advancements within the Internet of Things (IoT) as well as transportation, automation and more.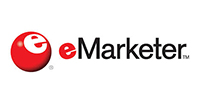 As artificial intelligence (AI) creeps steadily into everyday life, a growing number of marketers are using it to enhance their campaigns and provide better experiences for customers. Across industries, AI is helping marketers to make sense of large amounts of data, learn more about markets and customers, generate leads, optimize campaigns and streamline operations.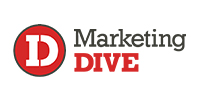 The AI tech from Adgorithms helps the motorcycle maker identify previously unknown audiences and top performing ad elements and concepts to prioritize those across channels; it uncovers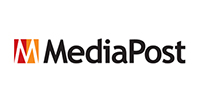 Or Shani, CEO and founder of Adgorithms,created an artificial intelligence-based marketing system he calls Albert (for Albert Einstein), leveraging A.I. to break through the complexity of digital marketing.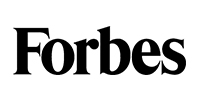 From customer service to transportation, a few industries are already feeling — or will soon feel — the effects of automation and machine learning. Below, seven members of Forbes Technology Council offer their insights into which industries or tasks are most likely to be replaced by some sort of machines in the next 10 years, and why.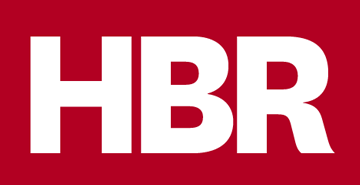 Salesforce wants to "democratize" the development of artificial intelligence (AI) applications. That is, making AI available to as many business users as possible. And it's not just the big guys: A host of smaller marketing tech companies like Adgorithms, Boomtrain and Cognitiv offer AI products as well.
Our technology opens up a whole new world for marketers to go and explore, as they are no longer slaves to their systems. Instead of focusing on time-consuming, manual and tedious tasks that add little value, marketers can get back to focusing on the things that matter: higher-value problem solving, strategic thinking, big ideas, creative, and messaging. Let the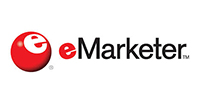 Lookalike modeling is a key component of lead generation, and for motorcycle brand Harley-Davidson, the tactic now goes hand in hand with artificial intelligence (AI). In March 2016, the company began working with machine learning technology provider Adgorithms to grow its ecommerce reach and hasn't looked back since.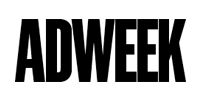 By 2020, the market for machine-learning applications will reach $40 billion, IDC recently estimated. And Israel-based Adgorithms plans to grab its share, last month releasing the second version of Albert, an AI-based system that allows clients such as Harley-Davidson to simply push a button for fully automated campaigns—from media buying to multichannel optimization.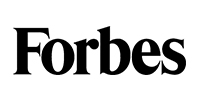 Or Shani is the founder and CEO of Adgorithm, the first artificial intelligence marketing platform. It uses machine learning to maximize the returns on ad campaigns. We asked him three important questions.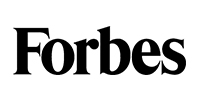 by Or Shani, CEO And Founder Adgorithms Pointing at past economic trends to dispel people's fears about being replaced by robots has not been effective recently. That's because this time, the conversation comes with a new twist.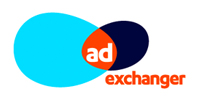 by Or Shani, CEO And Founder Adgorithms Whereas chief marketing officers (CMOs) once relied on sheer gut instincts and divine creative inspiration to give customers what they suspected they wanted, CMOs are now expected to use cold, hard facts to give customers what they now know they want.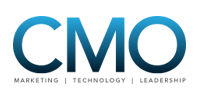 US-based Adgorithms, is claiming an industry first with the latest version of its "self-driven" artificial intelligence marketing and advertising platform, Albert 2.0.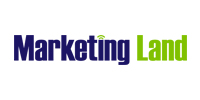 by Barry Levine, Marketing Land Albert 2.0 expands on its predecessor's artificial intelligence decision-making and range of channels, CEO and founder Or Shani told me. The earlier version, launched in 2014, allowed a marketer to automatically place display ads on desktop computers and in mobile web/apps. The company says it has about 300 customers, including Harley Davidson NYC, furniture retailer Made.com, and online jeans shop Evisu.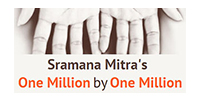 by Sramana Mitra, One Million by One Million Blog I believe, over time, the entire profession of media buying will be obliterated. Algorithms will do all the work. This is one of the sectors most vulnerable to be entirely automated by AI. Or Shani speaks on the theme and provides a great example of what is already happening.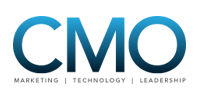 by Or Shani, CEO And Founder Adgorithms When I first heard that the Association of National Advertisers (ANA) was releasing research that looked into agencies' media-buying markups, rebates, and kickbacks, my first thought was, "Why do we need research to tell us that? This stuff has been going on as far back as advertising itself."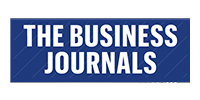 EDUCATION: Boston College As CMO, Inlow's primary task will be raising awareness for Adgorithms' signature product "Albert", the first-ever autonomous, artificial intelligence-driven marketing and advertising platform. She will oversee all public relations, product marketing, analyst relations, and content marketing ef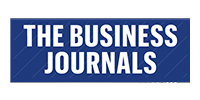 Farris will lead and drive Adgorithms' revenue growth, overseeing both new business and account management. Central to this growth is "Albert" the first-ever autonomous marketing platform. Farris has over 20 years of management experience in technology consulting, web 2.0, and oriented archite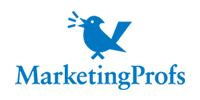 by Or Shani, CEO And Founder Adgorithms A little more than a decade ago, digital advertising had two big arms: display and email. Today, the arms have multiplied to include digital TV and radio, display, email, mobile, native, search, social, and video. Big difference, right?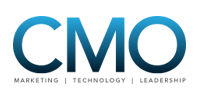 IBM has Watson. Now Israeli startup, Adgorithms, has Albert. And while Albert has been trained to execute large-scale digital marketing campaigns more effectively than humans, he is not out to take your job – at least not yet.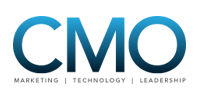 by Or Shani, CEO And Founder Adgorithms Programmatic advertising is one of the most buzzed-about marketing techniques today. And why not? It's a marketer's dream: machine-learning technology that automates ad buys and optimizes campaign results better and faster than any human could ever hope to match.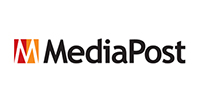 This morning, Tel Aviv, Israel-based Adgorithms went public on the Alternative Investment Market (AIM) of the London Stock Exchange. The company hoped to raise $41.4 million as a result of the IPO.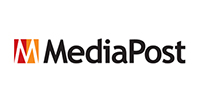 Adgorithms is admitting just shy of 62 million ordinary shares to AIM with a price point of 133 pence ($2.03) per share. Adgortihms aims to raise $41.4 million as a result of the IPO.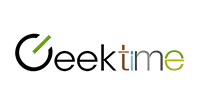 Just as the game of chess had a turning point in 2005, when computer programs were able to beat even the best human players, something similar is happening in the world of advertising. Programmatic advertising, which involves the use of algorithms to automate the ad bidding and placement process, is projected to account for half of all digital ad sales by 2018.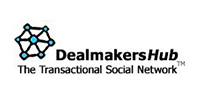 Tel Aviv-based Adgorithms Inc. (LSE: ADGO), a provider of artificial intelligence (AI) solutions for programmatic advertising, raised $42 million on the Alternative Investment Market (AIM) of the London Stock Exchange. The pricing of Adgorithms' IPO at 133 pence ($2.03) per share provided the company with a total market capitalization of approximately £82.1 million ($127 million).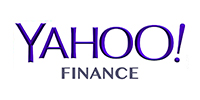 Adgorithms Inc., (ADGO.L), a provider of artificial intelligence (AI) solutions for programmatic advertising, today announced the successful admission of its 61,698,853 ordinary shares to the Alternative Investment Market (AIM) of the London Stock Exchange, trading under the ticker "ADGO".
Israeli company Adgorithms Inc. has raised $42 million at a company value of $127 million on the London Stock Exchange's secondary Alternative Investment Market (AIM). The Tel Aviv based company, which will trade under the ADGO ticker, provides artificial intelligence (AI) solutions for digital advertising.
Adgorithms raised GBP27.0 million through the placing of 20.3 million new and existing shares at a price of 133 pence each, giving the company a market capitalisation of GBP82.1 million on admission.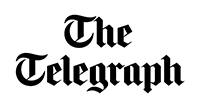 Adgorithms, an Israeli advertising technology company, will raise £27m in an AIM listing today having convinced London investors it will not suffer the problems that have recently battered the shares of other companies in the sector.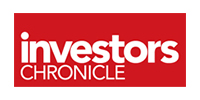 The group's technology platform, called Albert, helps clients automate and better target their online advertising campaigns. The company raised £27m to invest in Albert, giving a market capitalisation of £82.1m.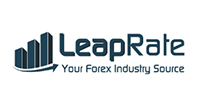 Tel Aviv-based digital advertising firm Adgorithms, whose proprietary, artificial intelligence based algorithmic technology maximizes an advertiser's ability to deliver an online advertisement to the right user at the right time, is listing on London's AIM for £27 million on Friday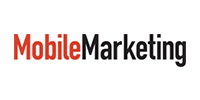 Self-driving cars are the rage in the auto industry. Mercedes-Benz showed off its driverless concept car at this year's CES. Tesla, Audi, Ford and other manufacturers are developing self-driving models, and Google is set to work on a 100-vehicle test fleet of self-driving cars this year.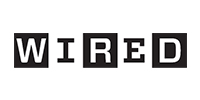 by Or Shani, CEO And Founder Adgorithms WHAT WAS ONCE just a figment of the imagination of some our most famous science fiction writers, artificial intelligence (AI) is taking root in our everyday lives. We're still a few years away from having robots at our beck and call, but AI has already had a profound impact in more subtle ways. Weather forecasts, email spam filtering, Google's search predictions, and voice recognition, such Apple's Siri, are all examples.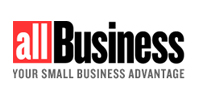 by Or Shani, CEO And Founder Adgorithms When was the last time you were inspired by a poster of a cat dangling from a branch urging you to "hang in there"? Chances are the answer is never, and the same goes for your employees. Plastering the walls with impersonal motivational posters is not likely to inspire your employees to do better work. In fact, it could have the opposite effect.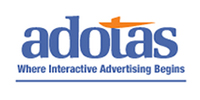 by Or Shani, CEO And Founder Adgorithms Over the next few years, many marketers will make their first foray into the world of programmatic advertising. Their success relies heavily on how efficiently this process is integrated within their overall marketing strategies. Marketers who embrace programmatic and implement it correctly will reap significant benefits. Here are four steps to help make the switch seamlessly.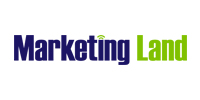 by Or Shani, CEO And Founder Adgorithms There are literally billions of possible combinations an advertiser can choose from to reach a target user, but not every company has the time nor the resources to take a trial-and-error approach to campaign strategy. For instance, what combination of audience demographics, gender, geographic location, occupation, interests and age range will deliver the most impressions? And, what type of ad works best for a specific target audience?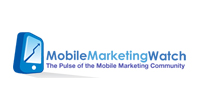 by Or Shani, CEO And Founder Adgorithms With a recent boom in ad technology, many marketers are lost as to how they can use it to drive mobile campaigns. One of the strongest developments is in programmatic media buying, but the Wall Street Journal found in a recent survey that only 23 percent of Chief Marketing Officers (CMOs) understand programmatic advertising enough to use it in campaigns, and 12 percent of respondents haven't heard of it at all.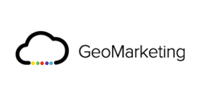 Using the powers of artificial intelligence – in particular, its platform, Albert – Adgorithms provides a programmatic media-buying platform that leverages real-time bidding for display, mobile, and video advertising campaigns. CEO and founder of the Tel Aviv-based company, Or Shani, talks with GeoMarketing about how advertisers looking to effectively geo-target can prosper from machine learning technology.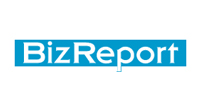 Or Shani, CEO, Adgorithms: The best part about programmatic media buying is that it offers advertisers a hands-off approach to campaign optimization by incorporating machine-learning technologies, such as artificial intelligence (AI), which learn and evolve over time to continually enhance performance by building on what's working and eliminating what's not.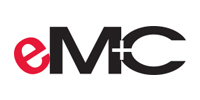 by Or Shani, CEO And Founder Adgorithms Advertisers have come to expect some level of digital ad fraud, but it's getting out of hand. The Interactive Advertising Bureau (IAB) found that 36 percent of ad web traffic is fraudulentOpens in a new window. That's a significant amount of an advertiser's budget going down the drain. And brands seem to have given up hope.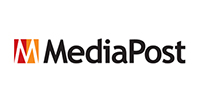 "Albert" is Adgorithms' artificial intelligence-based ad buying platform. The company claims Albert can create, launch and run display, mobile and video campaigns. I wanted to interview Albert, but that wasn't possible, so I connected with its handler: Adgorithms CEO Or Shani.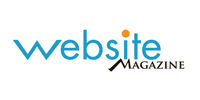 by Or Shani, CEO And Founder Adgorithms In basic terms, AI is essentially self-learning technology that automates decision-making based on relevant customer data – just don't expect it to develop a consciousness any time soon. For advertisers, this means that AI can more quickly respond to market dynamics than manual optimization to continually build on what's working and move away from what's not.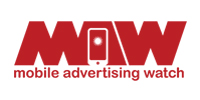 by Or Shani, CEO And Founder Adgorithms With a recent boom in ad technology, many marketers are lost as to how they can use it to drive mobile campaigns. One of the strongest developments is in programmatic media buying, but the Wall Street Journal found in a recent survey that only 23 percent of Chief Marketing Officers (CMOs) understand programmatic advertising enough to use it in campaigns, and 12 percent of respondents haven't heard of it at all.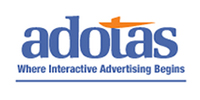 by Or Shani, CEO And Founder Adgorithms Fraud is a multi-million dollar business, and fraudsters have incentives to continue and get better at it. The problem with fraud is that is that each act is committed on a small scale, so it's difficult for an advertiser to manually identify every strange behavior as fraudulent. This is where artificial intelligence and machine learning can help. By analyzing big data, the machine identifies and pieces together the fraud sending traffic from each location, and eliminates it immediately.

The power of artificial intelligence and automation can transform the majority of businesses, spanning a number of industries.However, according to a recent survey commissioned by Adgorithms, AI adoption in marketing is being hindered by marketer's understanding of AI, with 40% thinking they are already using the technology.
Press Release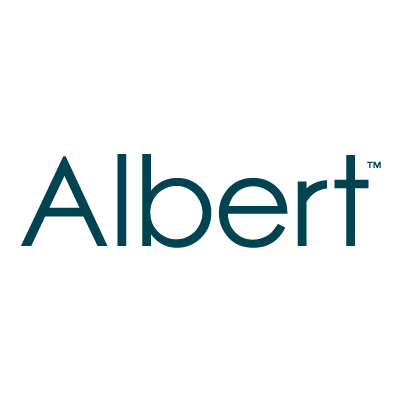 Albert Technologies, the world's first and only fully autonomous AI-as-a-service platform for marketers, today announced the hire of Jasmine Presson as SVP, Strategic Client Services.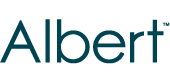 Albert Technologies, the world's first and only fully autonomous AI-as-a-service platform for marketers, today announced Mark Kirschner its new Chief Marketing Officer (CMO).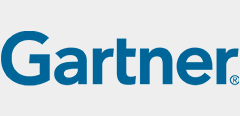 Albert, an enterprise-level artificial intelligence marketing platform that drives digital marketing campaigns from start to finish for some of the world's leading brands, today announced it has been listed in Gartner Inc.'s 2018 "Magic Quadrant for Ad Tech"research report¹.

he Lingerie and Apparel Brand Responds to In-Store and Artificial Intelligence Insights; Celebrates Its 40-Year Journey—Across Cultures, Generations and Trends—With "Origins"-Focused Multi-Media Campaign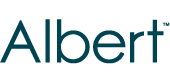 Advertising Industry Visionary Embraces 'New Era of AI Marketing'; Joins Albert Technologies Board as the Company Expands Its Agency Focus

The Luxury Retailer Begins Prioritizing "Performance" Alongside "Beauty" as Autonomous Marketing Platform Albert Ramps Up Paid Social Media Efforts

Amy Inlow, CMO of Albert, has been acknowledged by Cynopsis in its 4th annual Top Women in Digital Awards. Inlow was recognized for paving the way for enterprise adoption of artificial intelligence (AI), carving out an official marketing category, "AI Marketing".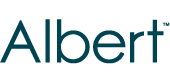 Albert Releases "AI Adoption in Marketing: 2018 Brand & Agency Survey," a Blind Survey of 52 Agencies and Brands That Assesses Their Experiences with Artificial Intelligence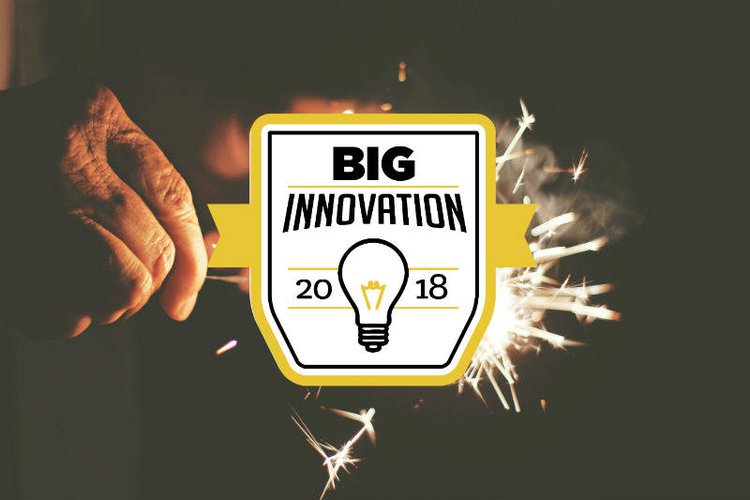 Albert today announced its CEO Or Shani has been named a winner in the 2018 BIG Innovation Awards, presented by the Business Intelligence Group.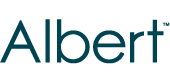 Albert Technologies, ltd (LSE: ALB.L), the AI company behind autonomous digital marketer Albert, today announced the hiring of Mao Keo as its Global VP, Alliances & Channel Development. Keo joins Albert from Adobe, where for over two years she handled international business development for the media and entertainment group, with a specific focus on driving revenue and expanding the international market for Adobe Marketing Cloud for OTT video delivery and advertising.
Inlow Recognized for Introducing AI Marketing Platform Albert™ to Market and Paving the Way for Enterprise Adoption of AI; Women in Tech Leadership.

Gallery Furniture has been on the cutting edge of customer service since the early 80s, when it began offering same-day delivery to local customers before leading national brands. This legacy of innovation and world class customer service is the driving force behind its recent foray into artificial intelligence. Today, Gallery Furniture announced the results of its first two months working with AI marketing platform Albert™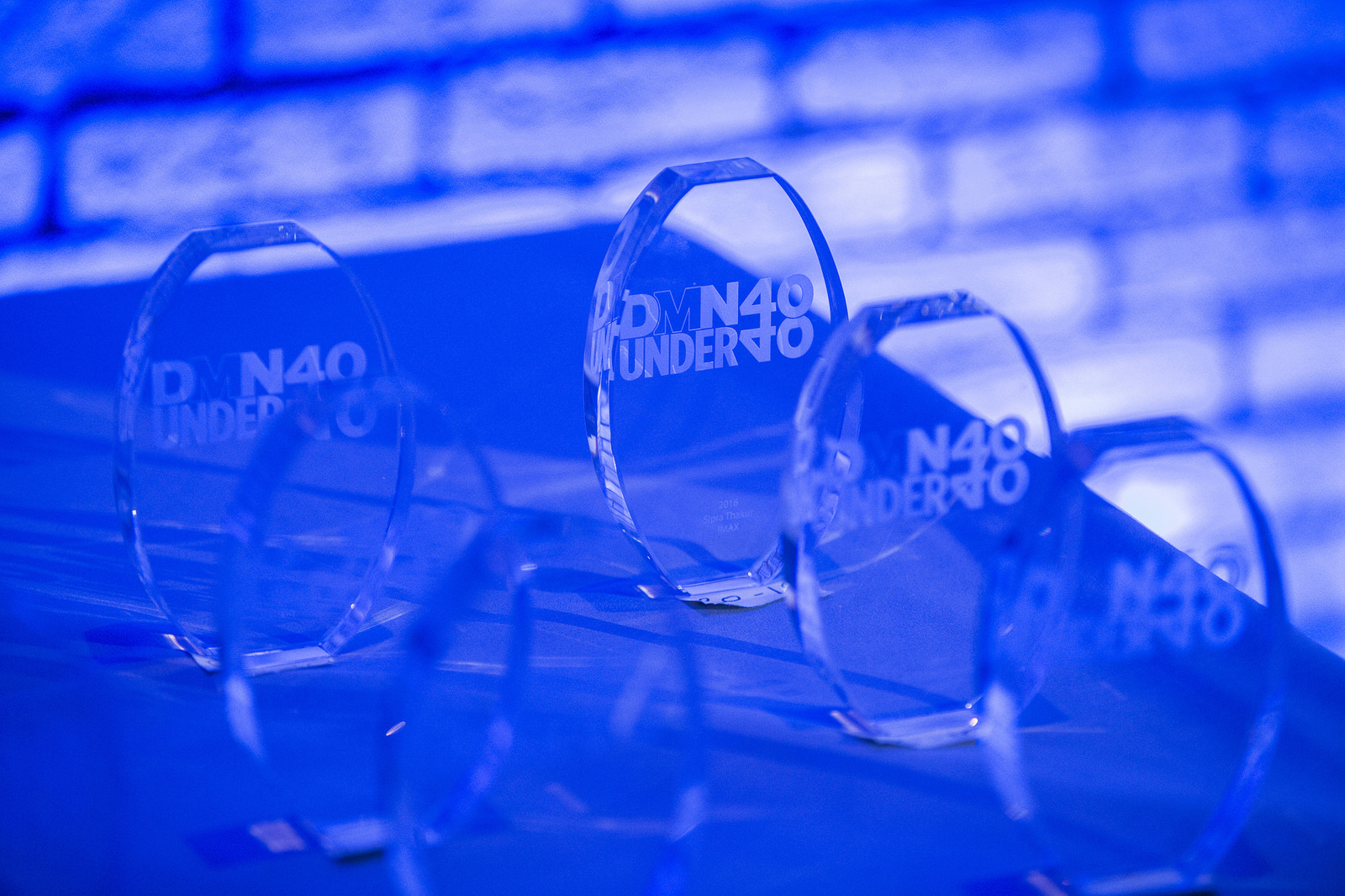 Albert Technologies LTD (AIM: ALB.L), makers of autonomous digital marketer Albert™, today announced that CEO Or Shani has been recognized as one of DMN's 2017 40Under40 winners. DMN is a leading provider of digital and data-driven marketing analysis, research, and content.

AI Marketing Platform Releases First-of-Its-Kind Insights Module, "Inside Albert," to Establish Trust and Accountability Between Man and Machine.

Product Wins Gold for Best New Marketing Software; CEO Or Shani and CMO Amy Inlow Also Honored; Winners to Be Celebrated at Gala Event on 21 October in Barcelona, Spain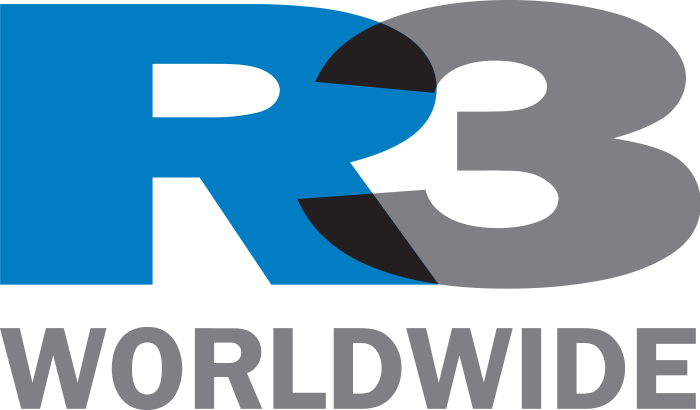 Albert™ (AIM: ALB.L), the first fully autonomous, enterprise-level artificial intelligence marketing solution, today announced its global partnership with marketing consultancy R3. The new partnership equips R3 with deep knowledge, expertise and access to Albert so that it can make informed recommendations to its global, regional and local brand clients when guiding their marketing departments toward digital transformation.
Albert™ (AIM: ALB.L), the first-ever fully autonomous artificial intelligence marketing technology, today announced that its signature AI platform has been named "the best advertising or campaign management platform of 2017" in the 32nd annual SIIA CODiE Awards. CODiE Award recipients represent the companies producing the most innovative businesses technology products across the country, and around the world.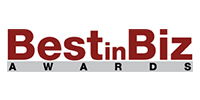 Artificial Intelligence Marketing Technology and Its CMO Honored as "The Most Innovative Product of the Year" and "Marketing Executive of the Year"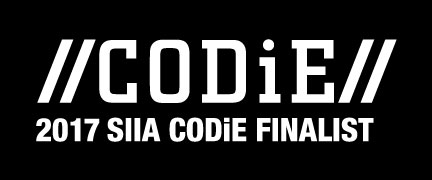 Albert, created by Adgorithms (LSE:ADGO), today announced that their signature AI platform was named a 2017 SIIA CODiE Awards finalist in the Best Advertising or Campaign Management category. Finalists represent the best products, technologies, and services in software, information and business technology.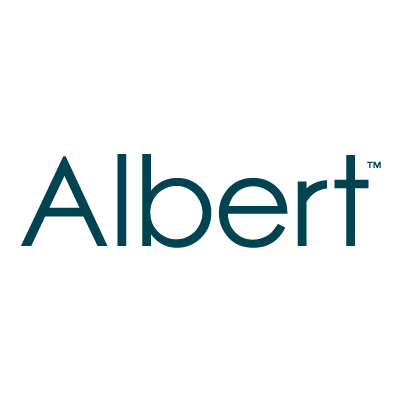 Albert, created by Adgorithms (LSE: ADGO), was today identified by Gartner as one of four "Cool Vendors in Advertising, 2017," in a report of the same name. According to Gartner, "Digital ad spend is forecast to pass $200 billion in the U.S. this year, and an estimated 58% of ad revenue will be transacted via programmatic channels."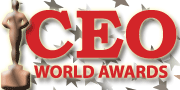 CEO of Albert (LSE: ADGO), Or Shani, has been named Most Innovative CEO by the prestigious CEO World Awards®, and was honored with the category's Gold award. The coveted annual CEO World Awards program encompasses the world's best in leadership, innovation, organizational performance, new products and services and milestones from every major industry. Organizations from all over the world, including public and private, for-profit and non-profit, largest to smallest and new start-ups, are eligible to submit nominations.

Artificial Intelligence company Albert™ today announced wins in two categories of the American Business Awards. The company's CMO Amy Inlow was named the winner of a Gold Stevie® Award in the Marketing Executive of the Year category in The 15th Annual American Business Awards. This comes only weeks after Inlow's induction into DMN's Hall of Femme. Albert was also recognized in the Most Innovative Tech Company of the Year category, winning a Bronze Stevie® Award.

Amy Inlow, CMO of AlbertTM (created by Adgorithms), was recognized as one of just fifteen "Femmes", or leading women marketers, in this year's DMN Hall of Femme. Inlow was recognized for her work launching and bringing Albert, an artificial-intelligence based marketing platform, to market first before competitors, as well as her career-long contributions to the marketing industry.

EY today announced that Or Shani of Adgorithms (creators of Albert™) is a semifinalist for the Entrepreneur Of The Year® 2017 Award in the New York Region.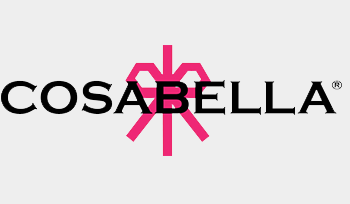 Lingerie Brand Replaces All Digital Ad & Marketing Efforts with Artificial Intelligence; Sees 336% Return on Ad Spend and 155% Increase in Revenue After Only Three Months Working with "Albert"

AI Marketing Company Adgorithms Recognized for its Innovative Technology and Unprecedented Results for Harley-Davidson NYC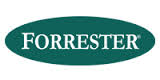 A Third-Party Survey of 150 Marketing Executives Commissioned by Adgorithms, creators of Alberttm, Reveals That Marketers Don't Understand AI-Driven Marketing But Are Plagued by the Challenges it Addresses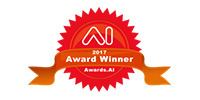 AI Marketing Platform Recognized for its Contributions to Advancements in the Field of AI Technology and the Marketing Industry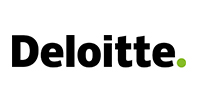 Company Attributes 1102% Percent Revenue Growth to Quickly-Expanding Client Roster and the Launch of its Artificial Intelligence Platform Albert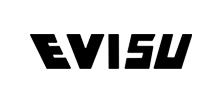 Premium Clothing Brand Turns to Adgorithms' Albert to Reach Detail-Obsessed Fashion Crowd Across Countries and Channels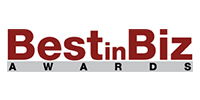 Adgorithms' AI Marking Platform "Albert" Recognized as One of this Year's Best New Products of the Year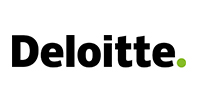 Attributes 992% Percent Revenue Growth to Quickly-Expanding Client Roster and the Launch of Its Signature Artificial Intelligence Platform Albert.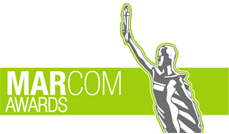 AI Marketing Company is Recognized for Excellence in Strategic Communications and Creativity for its Launch Campaign and Associated Content.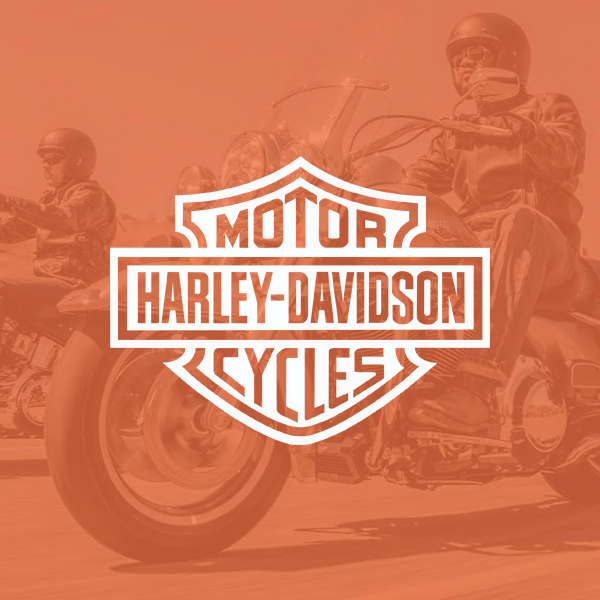 Artificial intelligence is now driving ad campaigns, and Harley-Davidson NYC is just one of several Harley-Davidson franchises to team up with "Albert," the new AI-driven marketing technology by Adgorithms (LSE:ADGO), to execute self-driven digital advertising and marketing efforts.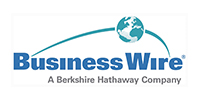 Adgorithms Inc., (LSE:ADGO), a provider of artificial intelligence based marketing and advertising solutions, today announced the launch of Albert 2.0, the world's first and only self-driven marketing and advertising platform.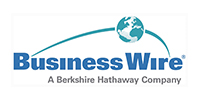 Adgorithms raises capital to expand global presence and its AI-based, programmatic advertising solutions to democratize access to 'self-driving' advertising for any size campaign or company.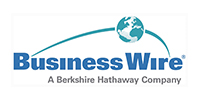 Adgorithms Inc., a provider of artificial intelligence (AI) solutions for programmatic advertising, today announced its new software-as-a-service (SaaS) platform, which provides marketers with an easy-to-use, fully automated approach for creating, managing and optimizing programmatic buying strategies for digital display and mobile advertising campaigns.