AI and the Customer Experience
Download our white paper to learn more about how marketers can use AI to optimize customer experiences at every stage of the journey with your brand.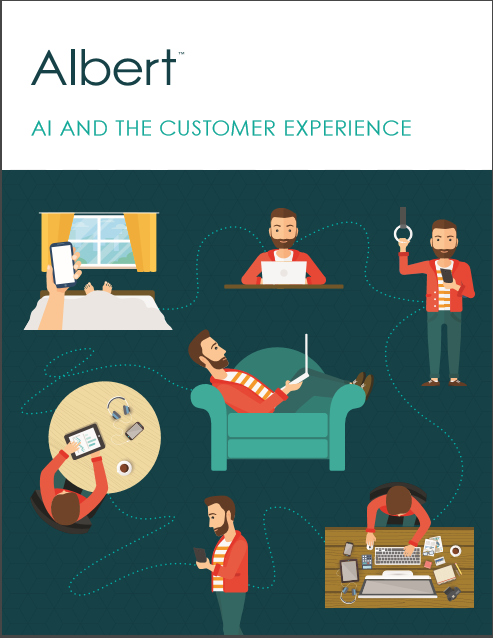 As digital marketing begins to overtake more traditional forms of outreach, tending to the customer journey increasingly depends on the creation of engaging digital experiences (DX). With an overcrowded digital space standing between the marketer and the customer, it is essential to understand the obstacles muddying today's digital experiences, as well as the strategy to employ in order to overcome them. In this white paper, you will learn how AI can help marketers create seamless digital experiences across every customer touchpoint.
Download today to learn more about:
The challenge of creating engaging digital experiences (DX).
How digital fits into the customer journey.
The powers, and risks, of AI-driven experiences and deploying AI intelligently.
Get My Free Copy!
The information you provide will be used in accordance with the terms of our privacy policy.