Webcast – Where does AI fit into your marketing stack?
Watch the recording of our webinar titled: Where Does AI Fit into Your Marketing Stack?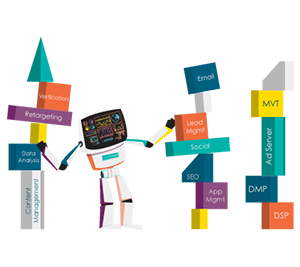 Every marketer knows that building a vendor and technology stack that enables personalized, unique, 1:1 experiences with each and every customer, has become increasingly complex. Enter Artificial Intelligence, which promises to dramatically transform the pace and scale of growth for businesses, while empowering the consolidation and collapse of the complex technology stacks. In the process, marketers are left to figure out how to fit it into what they are doing today and build a roadmap for what to do tomorrow.
Download today to learn more about:
How digital complexity has led to inefficient marketing technology stacks
What every marketing stack needs – boiling it down to four simple groups of solutions
Ideal applications for executional Artificial Intelligence that will simplify your stack while delivering exponentially better results
Watch the Webinar!
The information you provide will be used in accordance with the terms of our privacy policy.