Webcast: Marketing, Interrupted
Watch the recording of our webinar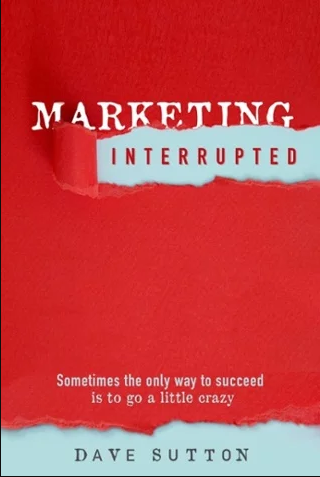 Any great brand that you can think of—from Apple to Zappos—has been built on the guiding principles of Simplicity, Clarity and Alignment: One Voice. One Look. One Story. According to Dave Sutton, author of the NEW book Marketing, Interrupted, for a brand to get to the top of their market they must master the 3S's of Story, Strategy and Systems. You'll hear directly from Dave on how your organization can master the 3S's and harness the power of Transformational Marketing.
Topics are covered directly from Dave Sutton's new book, Marketing Interrupted, including:
Dave Sutton's 3S methodology for marketers
The difference between "transformational" marketing and "transactional" marketing
How to formulate a winning go-to-market strategy
How brands are successfully using AI and machine learning capabilities to transform marketing
Watch the Webinar!
The information you provide will be used in accordance with the terms of our privacy policy.