The Rise of the AI Operator: And the Evolution of Today's Marketers
Download our white paper to learn more about how marketers' jobs are evolving as AI adoption increases.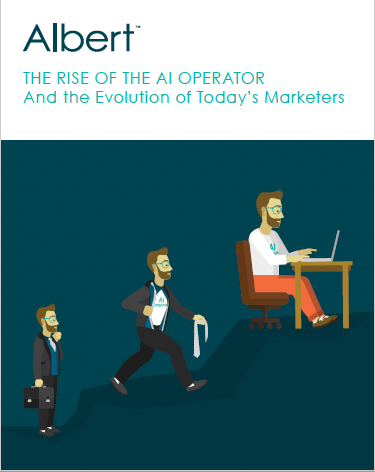 As a new, autonomous paradigm in marketing unfolds, marketers have an opportunity to embrace the shift and become vital members of their organizations by learning the skills required to operate and train these new technologies.
We are at a critical turning point, and one that will inevitably change the way in which we approach marketing, and define the necessary skill sets for success. Now is the time for marketers of all career levels to master AI and secure their place as leaders in their organizations, as well as pioneers in the new age of marketing.
Download today to learn more about:
The importance of training programs that teach employees how to combine their intuition with the wealth of information that AI provides.
How marketers in execution-oriented roles should develop the technological know-how to direct, correct, and collaborate with an AI system.
Transformations likely to occur across digital marketing positions and roles as a result of AI-driven digital marketing.
Get My Free Copy!
The information you provide will be used in accordance with the terms of our privacy policy.