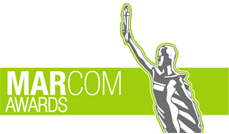 Adgorithms Wins Two Platinum MarCom Awards for the Launch of Artificial Intelligence Platform "Albert"
AI Marketing Company is Recognized for Excellence in Strategic Communications and Creativity for its Launch Campaign and Associated Content
New York, NY, November 3, 2016
Adgorithms, creators of Albert, the first-ever artificial intelligence marketing platform, was named a 2016 MarCom Platinum winner in two categories by the Association of Marketing and Communications Professionals. Adgorithms took home the top honor in Strategic Communications for its August 2016 launch of Albert 2.0, as well as top honor in Print Media for its "Artificial Intelligence in Marketing" ebook. Winners were selected from among 6,000 entries by corporate marketing and communication departments, advertising agencies, PR firms, design shops, production companies, and freelancers.
"Albert was brought to life over six years by a team of 80+ data scientists, engineers, and mathematicians. Our product launch efforts needed to reflect the breakthrough technology they created," said Amy Inlow, CMO of Adgorithms. "MarCom's recognition is a nod to our commitment to leading the marketing industry toward the adoption of artificial intelligence and delivering the most transparent and holistic digital campaigns
brands have ever had access to. We are honored to be recognized by such a prestigious organization."
Founded in 2010, Adgorithms is changing the way that marketers execute cross-channel digital campaigns across paid and nonpaid channels. In an industry plagued by transparency and reporting issues, Albert autonomously executes completely transparent digital campaigns—from digital media buying, creative optimization and analysis to proactive insights and recommendations—leaving marketers with the
insights they need and relieving them of the manual, time-consuming tasks they don't. Albert is responsible for 40% of Harley-Davidson NYC's sales, and is currently also working with retail companies like Evisu and Made.com to identify audiences they didn't even knew they had, and convert them at rates that were previously impossible.
The MarCom Awards is an international creative competition that recognizes outstanding achievement by marketing and communication professionals. MarCom is sponsored and judged by the Association of Marketing and Communication Professionals (AMCP), a 22-year-old international organization consisting of several
thousand creative professionals.
A list of Platinum Winners can be found on the MarCom Awards website. Winners of the MarCom Awards range in size from individual communicators to media conglomerates and Fortune 500 companies.
For more information about Adgorithms and Albert, please contact Gretel Going at [email protected]
About Adgorithms
Founded in 2010, Adgorithms is the maker of "Albert", the first-ever autonomous marketing platform. Albert serves as a highly intelligent and sophisticated member of brands' marketing teams that autonomously performs many of the manual, time-consuming tasks that comprise modern digital advertising and marketing campaigns. Albert also offers proactive, ongoing insights and recommendations on information he has learned and uncovered along his journey. Leading brands such as Harley Davidson, Evisu, and Made.com are leveraging Albert's artificial intelligence capabilities to increase and accelerate revenue, make more informed investment decisions, and reduce operational costs – all at a pace and scale not previously possible. For more information visit www.adgorithms.com
MEDIA CONTACT
Gretel Going
Channel V Media
[email protected]
212.680.0179 x102