Albert's Predictions for 2018
Download our ebook today to gain insights that will help your organization anticipate and capitalize on the massive changes that are already transforming our industry.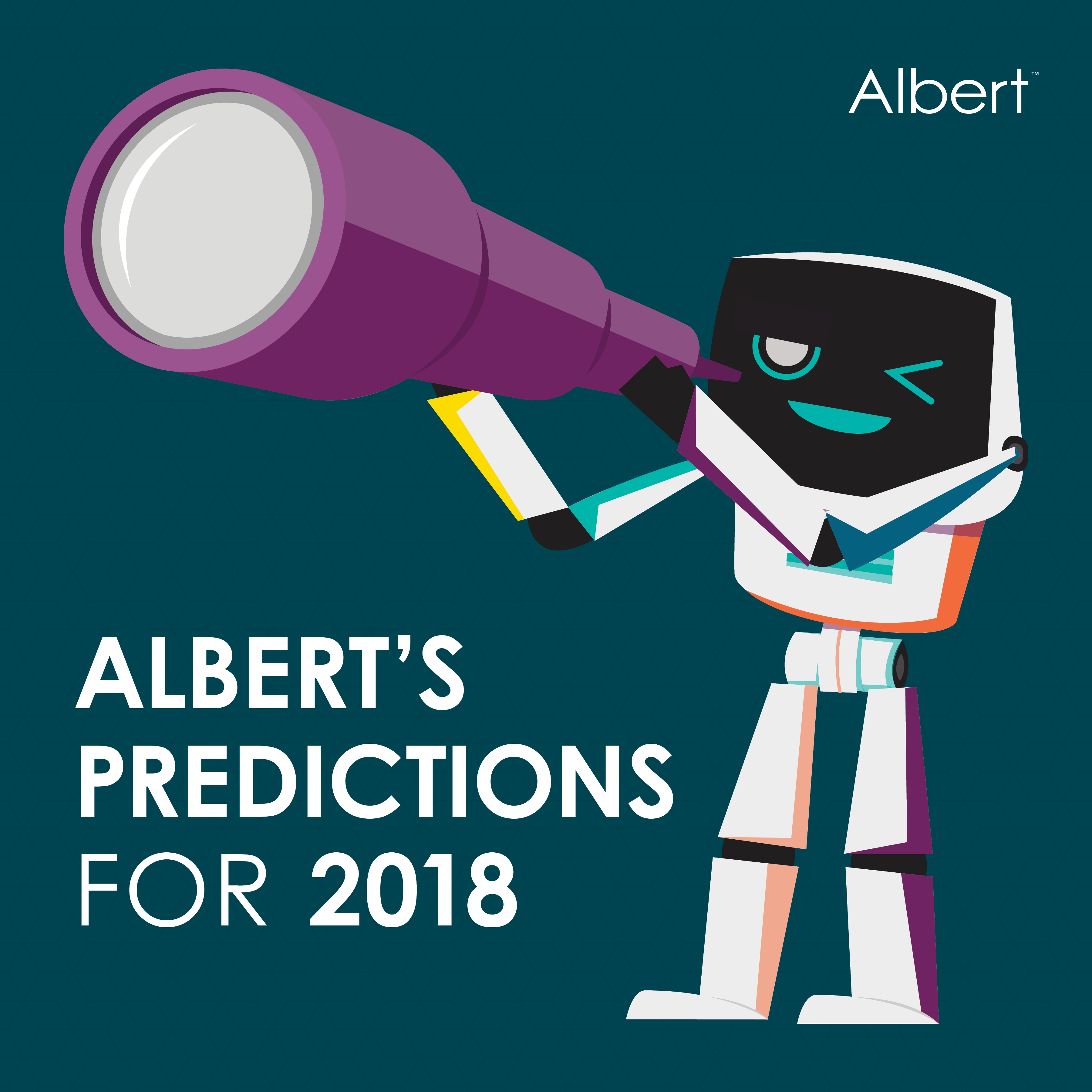 2017 has been an exciting year for artificial intelligence, with plenty of buzz and debate surrounding its application and practically in just about every sector of the economy.
We at Albert feel that 2018 will be a particularly important year for AI in marketing, so we've compiled predictions from our executive team covering everything from how quickly it will be adopted, to what new capabilities it will achieve, to how it will change the marketing profession forever.
Get My Free Copy!
The information you provide will be used in accordance with the terms of our privacy policy.