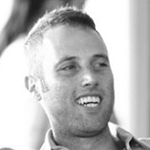 by Nir Huberman,
Head of Product
Once expected to be an unstoppable force, programmatic continues to run into roadblocks that highlight its limitations — and the need for a better alternative.

Not long ago, programmatic ad buying — the automated purchasing of digital advertising — promised to revolutionize digital display advertising by offering unprecedented efficiency for marketers and consumers alike. It was so promising, in fact, that U.S. programmatic ad spend topped $10 billion in 2014, according to Inc., representing 63% of total digital display advertising.
But for all its promise, programmatic is not without its limitations, and the past year in particular has seen a marked slowdown for the industry. The Wall Street Journal reports that share prices for ad tech companies have fallen substantially, and this slowing of growth can largely be attributed to programmatic's susceptibility to ad fraud, inefficiencies, and convoluted ecosystems.
Fraud
A major concern for many companies using programmatic buying is ad fraud. Last year, a study commissioned by the online publishing trade group Digital Content Next revealed that sophisticated bots accounted for an average of 2.8% of traffic to display ads across its members' properties. The study built on the findings of the Association of National Advertising, which found that bots accounted for up to 11% of traffic to display ads and 23% of video ads. In other words, companies are wasting money using ad exchanges that do not properly detect fraudulent ad views.
Fraud is difficult to prevent primarily because accurate statistics about ad delivery are hard to come by, despite the wealth of data generated and processed by ad platforms. Viewability is notoriously difficult to track, the data available on ad delivery is often hard to link to the ad buying process, and data on ad performance is only available after you've bought the impressions and the damage is already done.
Compounding the problem is a lack of transparency: even with the various forms of monitoring software available, it can be difficult to identify which impressions and clicks are legitimate and which are fraudulent. While programmatic buying may make the process of purchasing and selling digital media space more efficient, the platforms often give advertisers only a limited view into who is engaging with the ad, where they are engaging with it, or if it's even being seen at all. In 2014, 57% of two billion video ads surveyed by the ad management platform company Vindico were deemed "unviewable" — a shocking waste of ad dollars.
This lack of transparency endangers a company's brand because there's no way to guarantee that ads are relevant to the content users are consuming. If you don't know which sites are included in the exchange, you can't know that your ads are reaching the right people.
Human Intervention Is Inefficient
Even if you're able to establish inventory transparency and connect data to buying decisions, preventing ad fraud requires that you keep a watchful eye on ad performance in today's programmatic world. It's common for marketers to rely at least partially on monitoring software to detect irregular user activity, but what qualifies as "irregular" and potentially fraudulent is different for every company. The vast majority of ad tech solutions aren't capable of learning how valuable a given source of traffic is to your specific brand without your direct supervision.
But of course, human marketers can't be there to protect their investment dollars 24/7. If a particular campaign is suddenly seeing a huge spike in clicks at 3am, you can be sure of two things: first, that this traffic is likely fraudulent; second, that your marketing team isn't awake to pull the particular campaign that's getting clicked.
For Every Problem, a Solution
Where programmatic buying falls short, artificial intelligence marketing excels. These platforms easily integrate with any technology stack, making immediate calculations and analyses across channels and platforms to deliver the most meaningful insights. Because of the incredible speed with which AI can analyze massive pools of data, it can use thousands of variables to identify and prevent fraud in real time.
Traditional anti-fraud systems are based around a list rules that is constantly expanding as fraudsters find new ways to get around them. Machine learning replaces such rules-based systems with an ability to observe patterns that correspond with fraudulent activity and react to them in real time, allowing the computer to effectively prevent fraud in real time. To save programmatic advertising, marketers must up the ante in the fight against bots with some highly intelligent computers of their own.
New Challenges
But as effective as these systems are for small businesses, they present an entirely new set of challenges that larger companies have been dealing with for a long time — chiefly, a confounding jumble of tools and platforms. The problem is that each new system meant to address an individual problem still requires a great deal of time and energy not only to master, but to continually use and optimize.
The task of individually sending emails or posting to social media may be automated, for example, but the platform now needs constant supervision to ensure that it's working properly. In other words, one time-consuming job was eliminated, only to be immediately replaced by another. Moreover, all the data and information produced by these disparate tools is completely unwieldy, especially for a small team that may be unfamiliar with analytics and data science. The information is only as valuable as the insights they give you, and the more data streams you have, the harder it is to pick out the useful pieces.
For these reasons and more, artificial intelligence and autonomous marketing far outshines automated marketing. All your campaigns — from email to social media to PPC — can be simultaneously monitored around the clock. And because autonomous marketing platforms can make independent decisions based on what they've learned from the constant flow of consumer information, you're free to focus on your business, and not the business of your business.
To learn more about the benefits of artificial intelligence marketing download our latest white paper, How to Deliver Exponential Results to your Business.